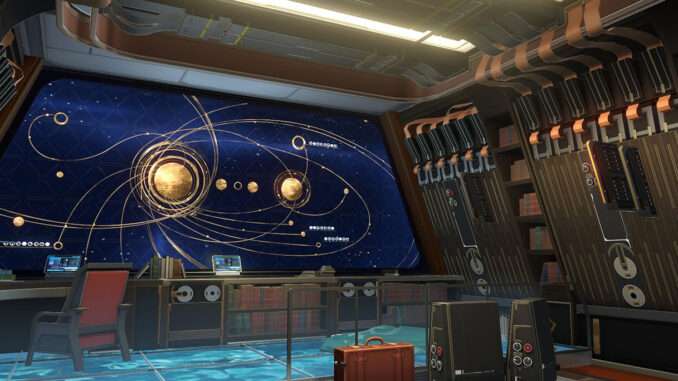 MOC 1.1 (2nd Cour) Short Team Build Recommendation (Feat. Seele, SW, Welt, Bailu)
Hello everyone, I want to share my team I used for MOC 1.1 (2nd Cour). I hope this will be helpful.
Teams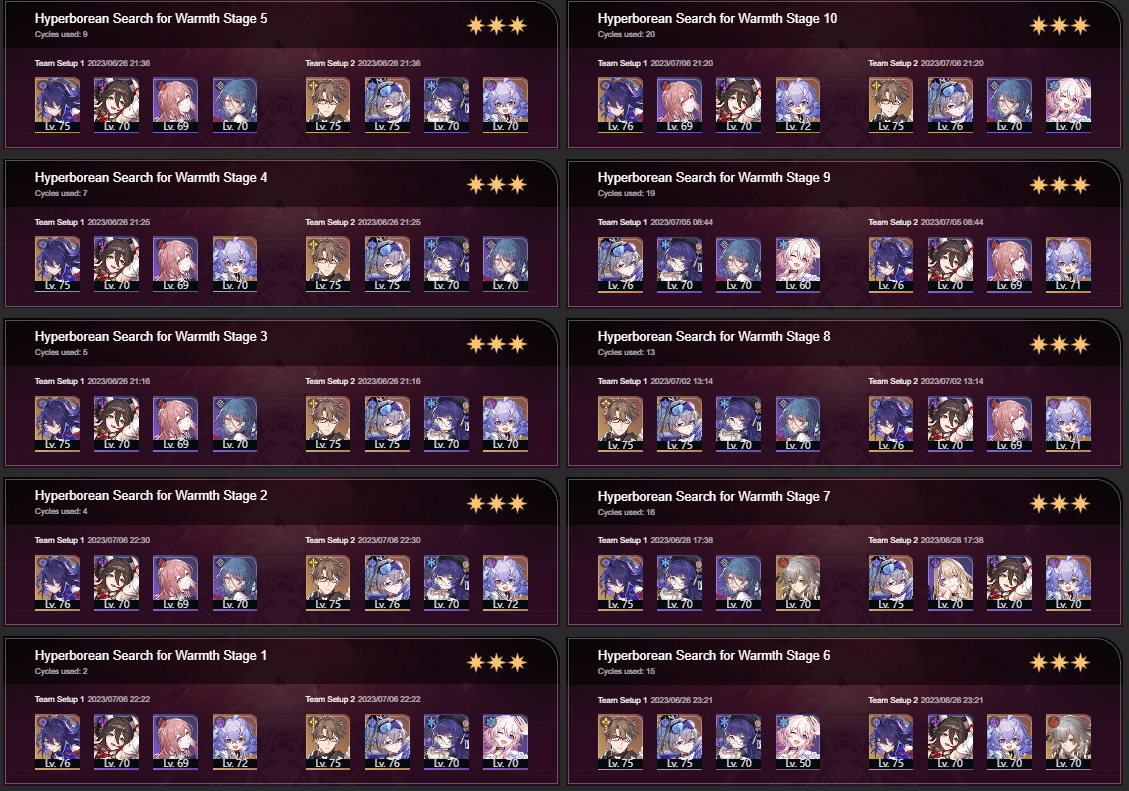 Main
Seele (Main DPS) – Tingyun(Support) – Asta(Support/Breaker) – Nata/Bailu(Support)
It's the usual hyper carry Seele team.
Asta is interchangeable with Bronya/Pela/other support.
Last spot is interchangeable with other solo sustain unit.
General tips for this kind of team is to nuke when you got the memory buff / with enough preparation.
SW (Breaker/Support) – Welt(Main DPS) – Pela(Support) – Nata/Bailu(Support)
This one more focusing on break-balance playstyle. It works fine without high investment on crit stats but need to do break planning.
The main objective is to break with SW and trigger max stacks entanglement while the other DPS still do their task to do damage like usual.
So if you don't have welt, you can try with your 2nd most built DPS.
Try to match the element, it will help a lot.
Welt's technique and action cutting are useful to help sustain and maintain the rotation.
Last spot is interchangeable with other solo sustain unit.
Team synergy with SW & Pela def shred, SW & Welt debuffs can amplify the damage.
P.S. Atk/Crit/Elemental Damage doesn't affect break damage output, Character level does affect break dmg multiplier.
Full Stacks Entanglement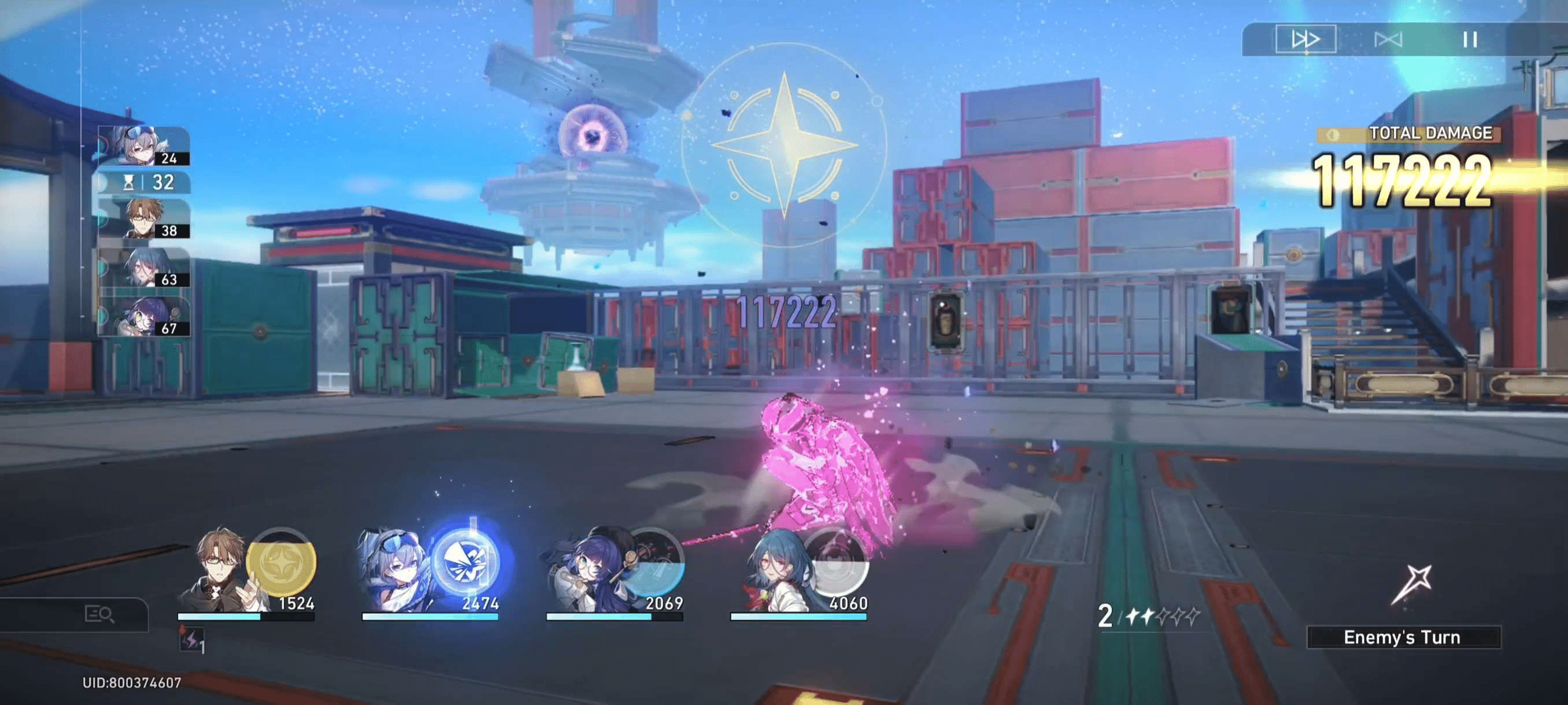 Subs
Fire MC, March 7th, Serval
If the healer in those team can't solo sustain, swap Asta/Pela with the preservation.
Fire MC and March7th can also work as solo sustain depends on the stage and build.
Geppie and Luocha (hope I can get them soon) are really good as well.
Serval used for the robots stage to kill kamikaze robots easier. Prob not really need her if you can kill the minions before the explosion. I just happened to have some sub dps at Lv 70 because I was struggling on choosing my 2nd dps.
Build
DPS: SW can go full BE stats if survivability is not an issue, At higher floors, I changed SW set to semi-hp build set. Lightcone interchangable.
SW using Tutorial LC on stage 1-9, Resolution LC on stage 10 because I was trying to make welt using Tutorial to see if he can get ult faster.
The drawback is SW missing EHR, in result she has chance to miss landing weakness implant. But it turns out well coz welt now can do more action cutting on kafka.
For next, I will try using ERR rope for welt instead of stealing Tutorial LC from my E0 SW
Support: +9 ~ +12 relic, Lv 60~70 Lightcones, Important traces upgraded to Lv 6~7.
(Image attached at the end)
Have a nice day, trailblazers.
Screenshot Reference
Seele Build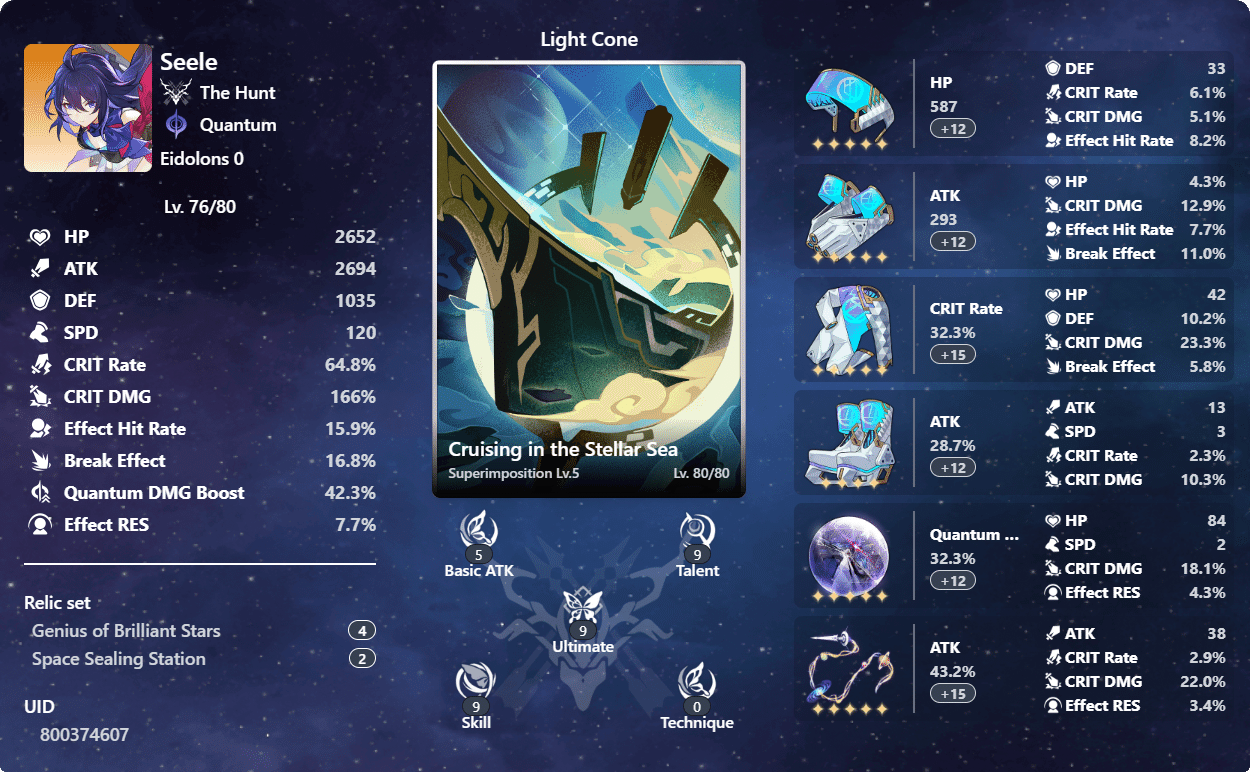 SW Build Resolution (Stage 10 *has chance to miss implant) & Tutorial (Stage 1-9)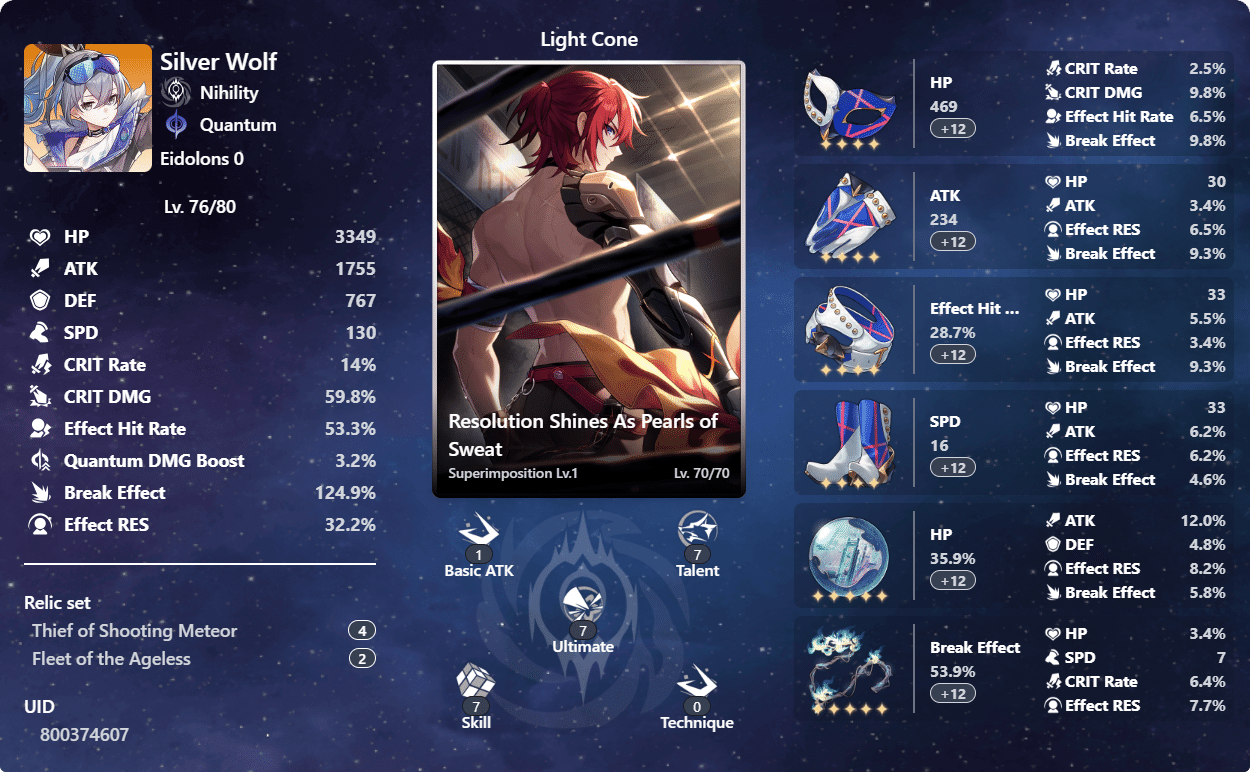 Welt Build Tutorial (Stage 10 *Faster ult for action cutting) & Good Night LC (Stage 1-9)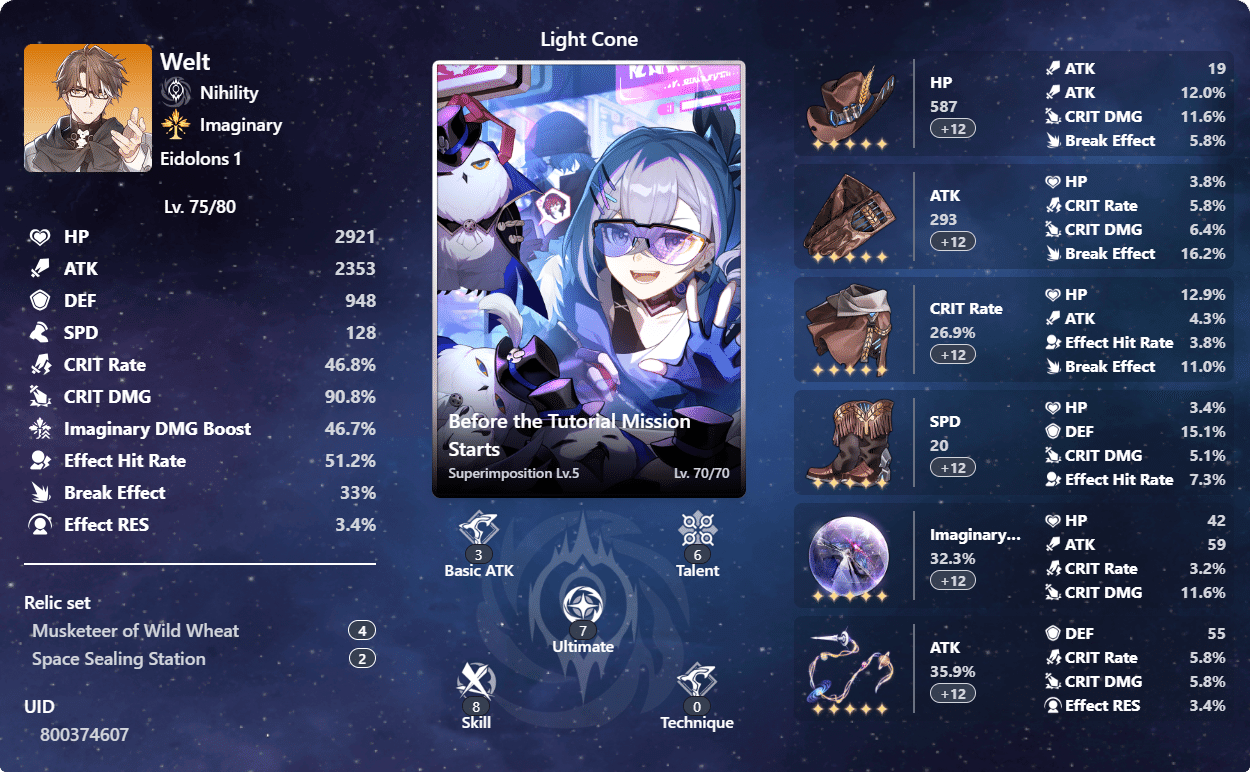 Asta Build (*3 / *4 LC Alternative: Meshing Cogs / DDD)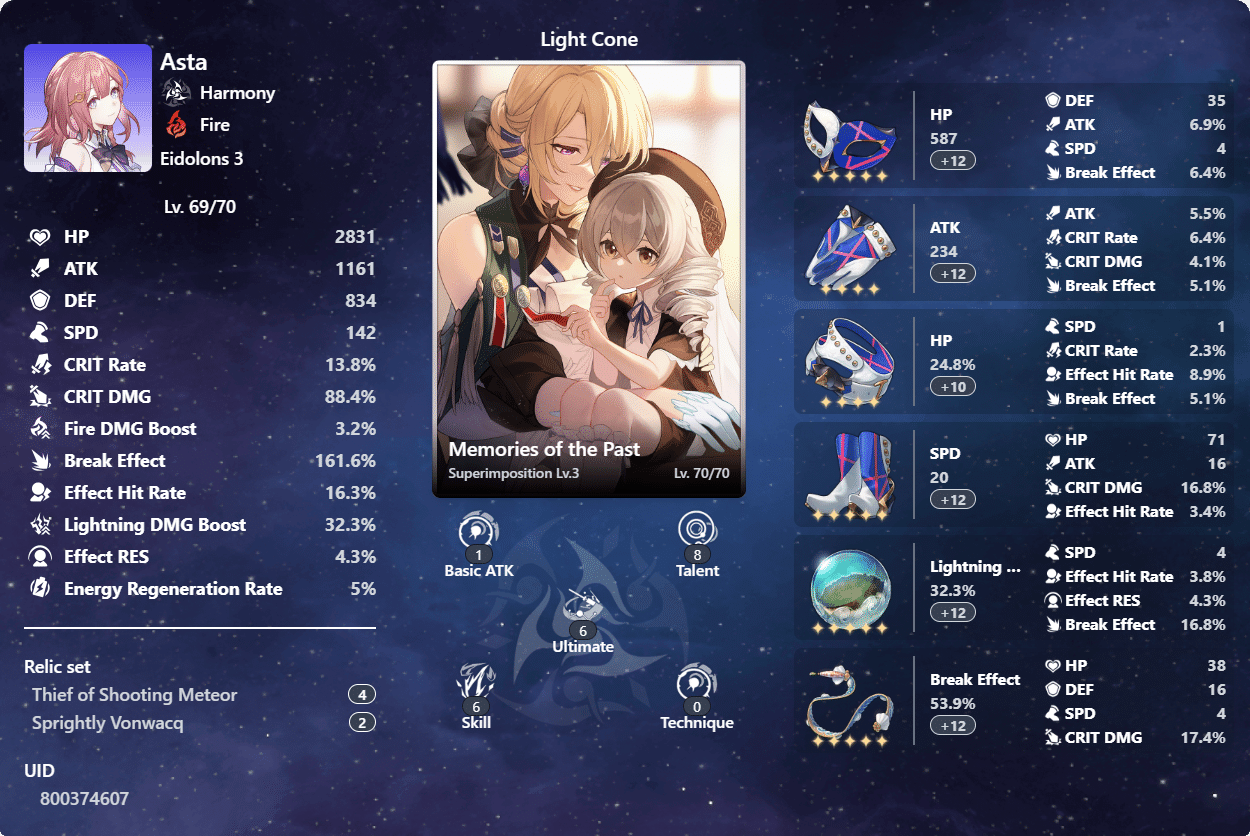 Bailu Build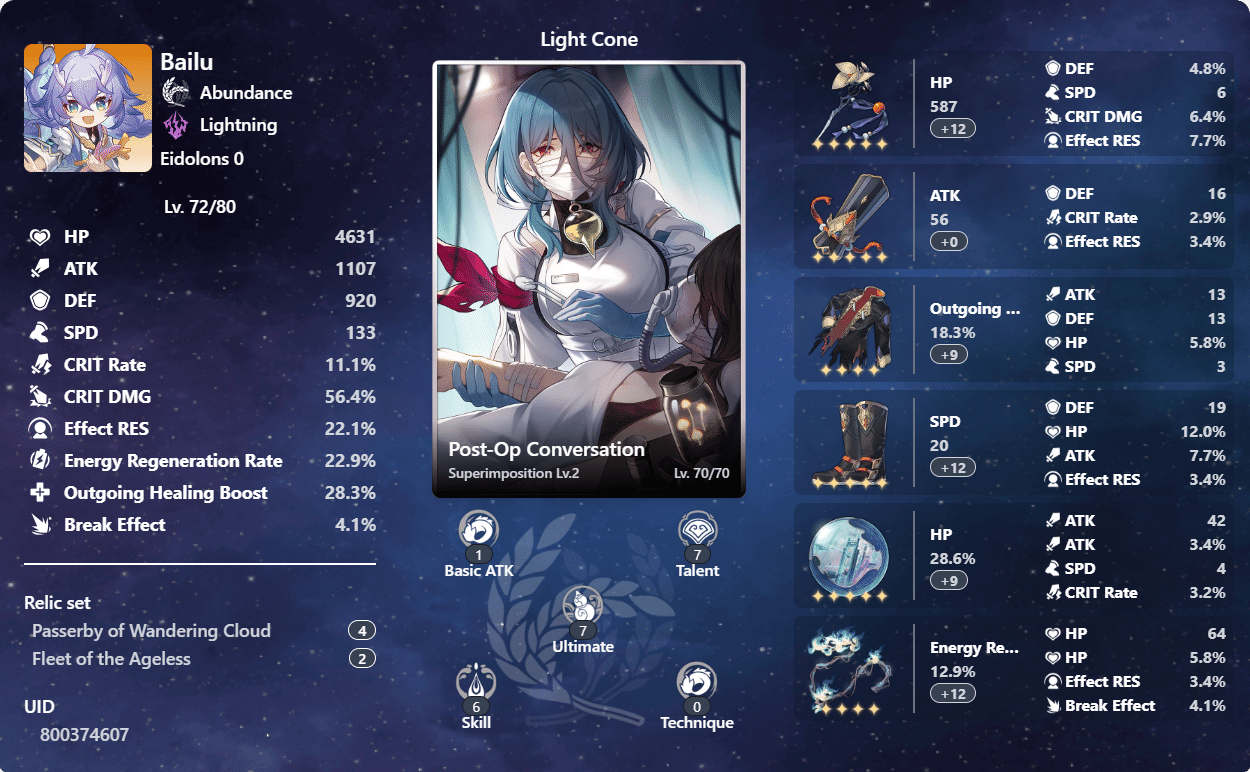 Mitsuki Build (*3 / *4 LC Alternative: Amber / Day One)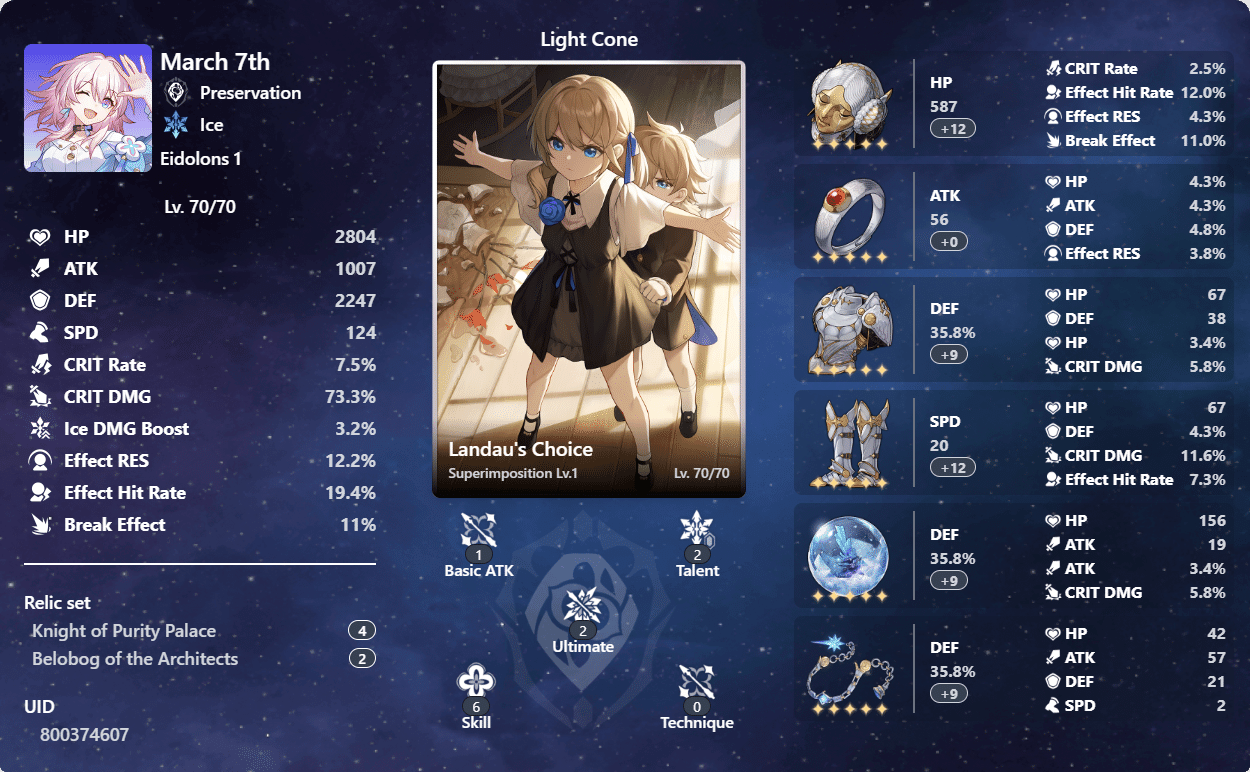 Tingyun Build (*3 / *4 LC Alternative: Meshing Cogs / DDD)