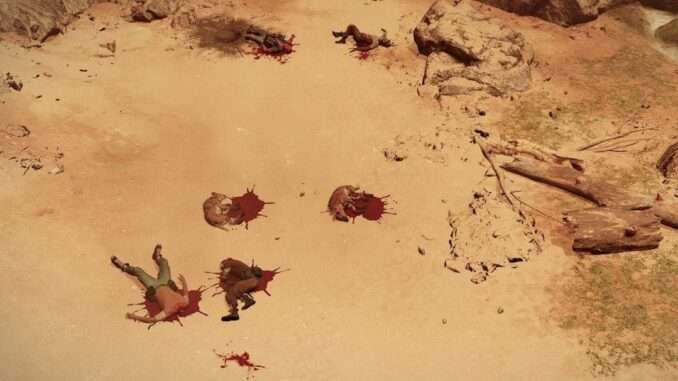 Triggers for Biff and Refugee Camp. There has been a lot of back and forth what the triggers are. I checked the quest editor and scripts, and this is what I found.
Biff's Rescue Trigger
When the first mine is captured "CorazonCaptureMine" is triggered, and Corazon and the Major talk on the radio.
This is when a timer in the quest "RescueBiff" is set to 920h.
The specific event for Biffs rescue message seems to be then triggered by some OR conditions that look like this:
Timer has passed
Or
Player has 4 or more mines
Or
Player has a squad in sector B8
Or
Player has a squad in sector A9.
Here's a shot from the quest editor: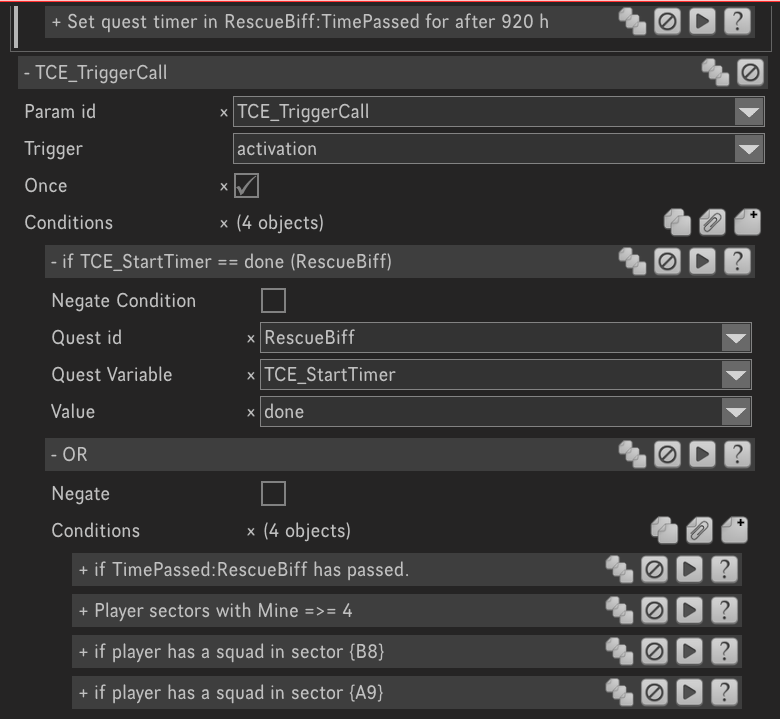 Refugee Camp Wipe-Out Trigger
The quest for the refugee camp has text comments in it from the dev "Vlad" and creative director "Boyan". They read as follows:
Completed when the player received a radio call with an invitattion from Corazon to come to the Refugee Camp.
After the situation there is resolved OR the player didn't come, the world flip happens and the player receives the 3 final quests – to defeat Corazon, Faucheux and the Major. At this point saving the President is now a side goal to defeating the Major.
BoyanNote – I made the quest note hidden so it doesn't show up as a checkmarck completed objective.
Will actually resolve as the player progresses in the game. The betrayal happens at the end of this quest.
Currently it check total territory controlled by the player.
If the player has control of enough mines or cities.
If the player is getting close to the Major.
If time has passed since the start of the campaign.
If you have completed Biff quest.
All conditions are OR
Some of these conditions have a timed delay.
This is resembled in the triggers that work like this:
Player has 12 or more cities. (I do not know what exactly counts as a "city".)
Or
Player has 4 or more mines.
Or
Player has 70+ sectors.
Hitting any of these triggers above sets a timer to 24-48h, after which the betrayel starts.
A further trigger without timer is:
Any of these sectors are controlled by the player:
D14, D15, D16, C14, C15, C16
And finally a trigger is:
The general timer since game-start, the devs mention in their comment, seems to have been deactivated at some point during development, as it's value is just set to 0.
Here's a shot from the quest editor: