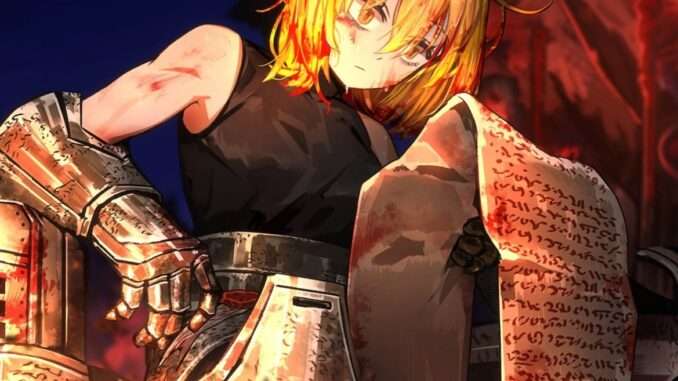 A simple guide for the people who want to use as little brainpower as possible when doing the Mirror of Beginnings.
Team Comps, or Characters to Use
Characters are the primary necessity for speedrunning MDs and using as little brainpower as possible.
You want to use characters that have fast animations and high rolling skills!
Examples of this are Rabbitcliff, Shi Don, Tingtang Hong Lu, LCorp Faust and GCorp Outis.
Ideally, you'll have skills that can roll above a 14 in a clash, 16 or higher is ideal though!
(Essentially, any character that is good at Win Rating)
You'll want slash and pierce for the first floor, slash and pierce and blunt for the second floor, and slash and blunt for the third floor. So in general, Slash is your best option.
Lots of coins also helps, but some skills take too much set up to bother with. (ex. WCorp Don).
My current go-to team is:
Rabbitcliff, Shi Don, and Tingtang Hong Lu starting out.
At floor 2, grab LCorp Faust or R.B. Ryoshu, and at floor 3, either GCorp Gregor or Liu Meursault.
Routes and Nodes
If you don't care for time, but want to save your brainpower, any route will do if you have a decent team.
If you want to shave down on time, any Heal, Level up, EGO Gift, or Sinner Select events will do amazingly. since these events can go by very quickly if you spam skip and know your way through.
It is not necessary to go for level ups, since if your team is Uptied with decent characters your coins will be enough, they can help out on the lower coin total characters though (like LCCB Ishmael, or Rodion).
Avoid Crossed Swords or Abnormality Fight nodes, these are detrimental to going quickly, but not an issue if you have a good team.
If you come to an Abnormality EGO Gift node, you can pretty much also brainless it since the negative side effects are USUALLY minor and can be fixed in one fight node.
But there are a few Abnormality EGO Gift nodes I would recommend leaving and not getting their gift.
Hellterflies, and Skin Prophet.
Hellterflies has the weird interaction of applying Burn to your team at the start of combat, but this happens off screen and ends up staggering your team on the first turn. Not good.
Skin Prophet applies Power down, which is self explanatory.
When in doubt, running and leaving Abnormality EGO Gift events will never do you harm, except in the Smoky Gunsman event.
EGO Gifts of Recommendation
EGO Gifts play a very small role in shaving down on time if you are playing brainlessly, but there are a few that can help bring down your time and let you brainless easier.
Wound Clerid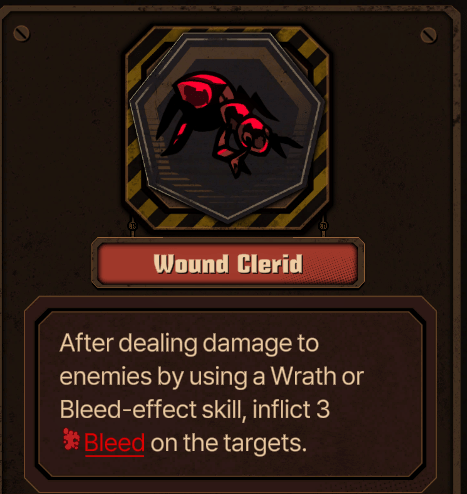 Fiery Down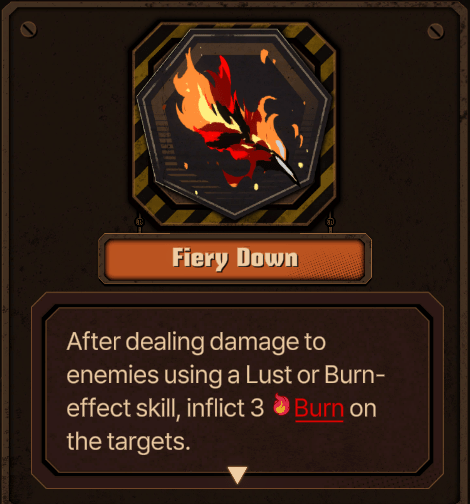 Rusty Commemorative Coin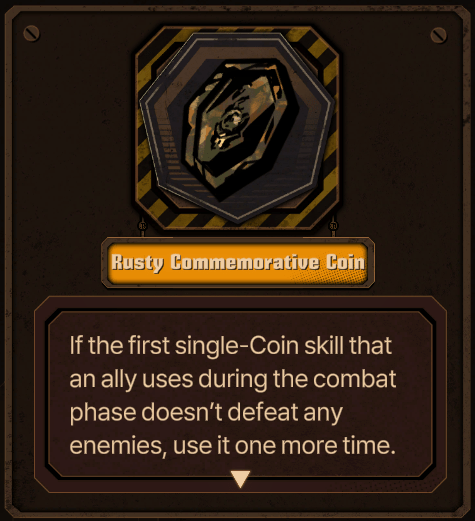 Phantom Pain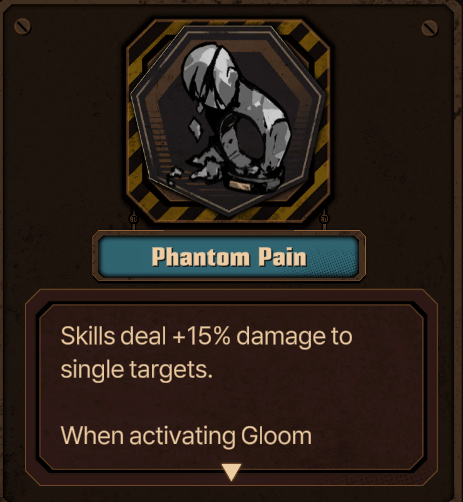 Standard Duty Battery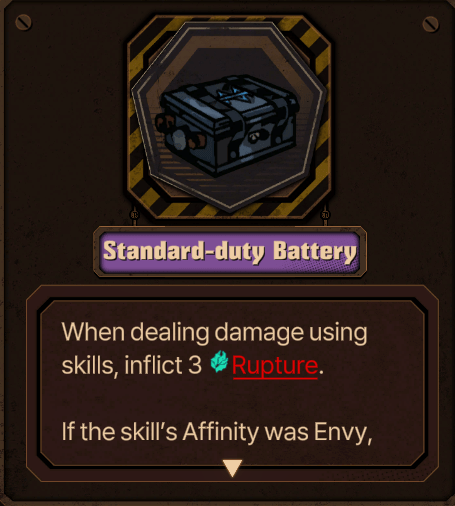 Carmilla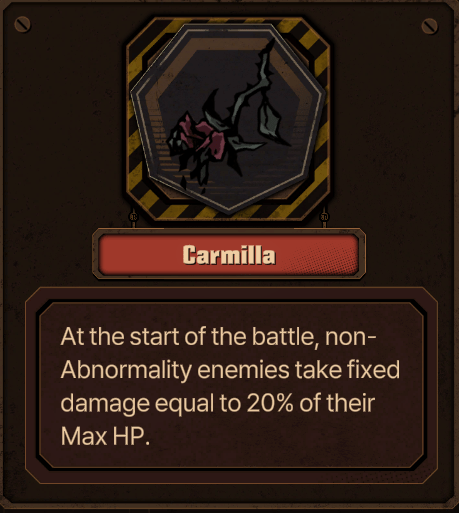 None of these EGO Gifts are needed for being successful in brainless MD runs, they just help you in your runs. More EGO Gifts will eventually be added as Limbus expands, but generally anything that applies instant damage or brings down HP of enemies is good.
Closing Thoughts / TL;DR
And that is basically everything you need to know when speedrunning and brainlessly doing Mirror of Beginnings.
This is my first ever guide on stream so I hope this helps you early game (or even veteran) players out!
TL;DR
Fast Animation Characters with 14+ Coin Power Total skills
Any route, avoid Crossed Swords and Abnormality Fights
Don't think about it too hard. Click Win Rate NOT damage.