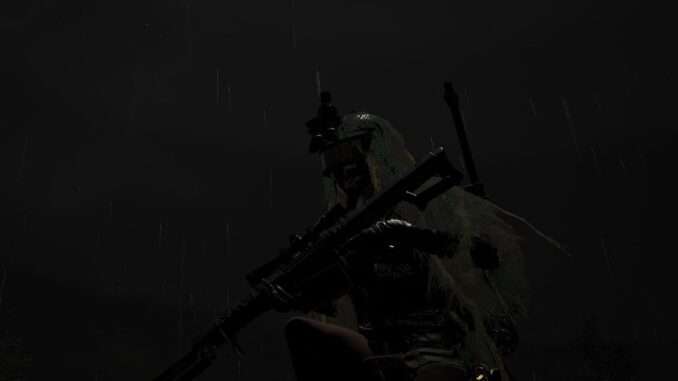 Survival on the island can be difficult, especially when it comes to infection or injury, where caution is advised. Fortunately, there is a wide variety of options available to treat the threats of infection as well as wounds.
How to Survive
C1 wounds do not usually require treatment, but as with any injury, caution should always be exercised. If it's a Simple C1, you usually don't need to act because they heal by themselves. Even 2 or 3 can be managed as long as the immune system doesn't have to work too hard.
Clothing plays an essential role in this, because it is generally not clean. So if you're wearing clothes, just remove them from the affected areas if you don't have antibiotics or disinfectants available. In this way you relieve the immune system a lot, which is very helpful, especially with a large number of C1 injuries. (50% basic load per item of clothing.) By undressing you can let nature take its course and mostly regenerate yourself. Make sure you take a break here. Lying down or lying in a bed will help you heal faster because exercise or high exertion can delay wound healing.
If you don't have time for this at the moment, bandages, disinfectants or even antibiotics can help. The simplest form of treatment is rags, however, like clothing, these are not clean and therefore pose a risk of infection. This is where it helps to have strong alcohol ready. With this you can make simple bandages from rags that protect the wound even from dirty clothes and thus create a good basis for healing. Of course you can also find better medical material and use it accordingly. If you don't have any rags at hand and don't want to sacrifice your clothes, you can also put the alcohol directly on the wound. This immediately frees it from germs and problems and protects the wound from further infections until the effect has worn off.
Heavier wounds and other effects must be treated differently, however. A C2 wound, for example, is less forgiving and can quickly escalate into a C3 or worse C4. Under all circumstances, you should treat a C2 with the best that is available to you at the time of the injury. Even rags can do this temporarily, but as you continue exploring, be sure to change bandages and disinfect the wound as soon as possible. A C3 is dangerous, here you have to do everything you can to get to safety to treat yourself properly there. The better the treatment, the quicker you can recover from such a serious injury. A C4 is a "near death experience" if you don't treat it it will mean death. Full medical attention must be given to such wounds from the best materials to antibiotics and painkillers.
According to the wound it is necessary to act quickly but also purposefully. The more you find a routine in it, the easier it will be for you.
Burns can be cured with a self-made healing ointment based on aloe vera. It's quick and easy to make, but aloe vera is only found in the southern regions.
Infection
Antibiotics are the most efficient help here, but you should also do everything you can to prevent an infection from developing in the first place. Removing clothes, disinfecting with alcohol, sterile bandages are the best weapons against infection when you don't have antibiotics.
Poisoning
Activated charcoal, this is a very simple medication but with a very high potency. Poisoning caused by eating the wrong mushrooms can be cured with it. They are therefore very worthwhile, especially with the very poisonous mushrooms and can certainly ensure survival.
Proceed with caution, be aware of your surroundings before approaching a new point, and stay cautious while exploring Points of Interest (POI) to avoid taking damage as much as possible. Melee should also be your last option. It's easy to craft bows and arrows if you don't have a ranged weapon and the best thing about bows and arrows is you can basically craft ammo anywhere because it doesn't take much.