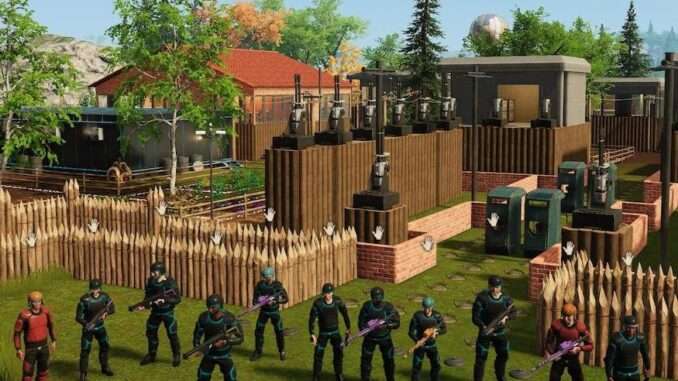 Tips on how I reduced vomiting of my survivors even before the fix.
Guide to Reduce/Stop Vomiting of Survivors
The Tips
Once you start the game, you will not have a freezer and temperatures are high enough for food, cooked or raw, to spoil faster than you consume them. So this is how I deal with the issue in the early game.
1. Unselect raw food consumption except for syrup.
Syrup can be harvested from heptagonia. This is a plant that is called tube plant before you discover it.
Syrup never spoils when stored under roof and it is not poisonous when consumed raw.
2. Don't cook meals from ingredients that can spoil until you get a freezer.
Unselect raw meat and insect meat from meat soup ingredients.
Unselect all vegetables except glitter caps from veggie soup ingredients.
Glitter caps are the only vegetables in the game that don't spoil when stored under roof. However, they are poisonous when raw so make tasty veggie soups from them.
They are called orange mushrooms before you discover them.
3. Build a drying rack to dry meat.
Once you start getting dry meat, it is more or less safe to start cooking meat soups from dry meat since it takes a lot longer for dry meat to spoil. However, I would still watch out for the notification of drying meats getting spoiled.
4. Don't overcook.
Overcooking means you have extra leftover food that will spoil.
E.g. If you have 4 survivors, set your oven 'until 4' to cook something. If you cook both meat and veggie soup. Then set meat soup 'until 2', veggie soup 'until 2'.
5. Designate one of your survivors as a chef.
Since you wouldn't stock up on cooked meals anymore, have one dedicated chef with cooking on priority 1 to make sure you don't run out of cooked meals.
6. Freezer
Once you'll get a freezer, put inside only spoilable raw and cooked food. After that you can cook anything.
In the early game, you will only need to plant heptagonia and glitter caps for cooking.
Vomiting May Still Continue
Vomiting has other many factors besides eating spoiled food.
For example, if one of your survivors goes into meltdown and starts food binging, they get overeaten debuff and start vomiting.
Some survivors may have stomach issues. If they do, they will vomit regardless of type of meal they ate. For example, Jack has liver cirrhosis. One of the symptoms is nausea. So he might vomit more often than others.
Recommended for You