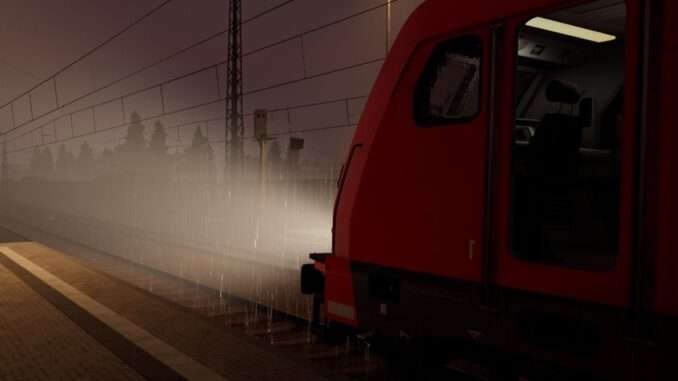 Metrolink F125 "Spirit"
Overview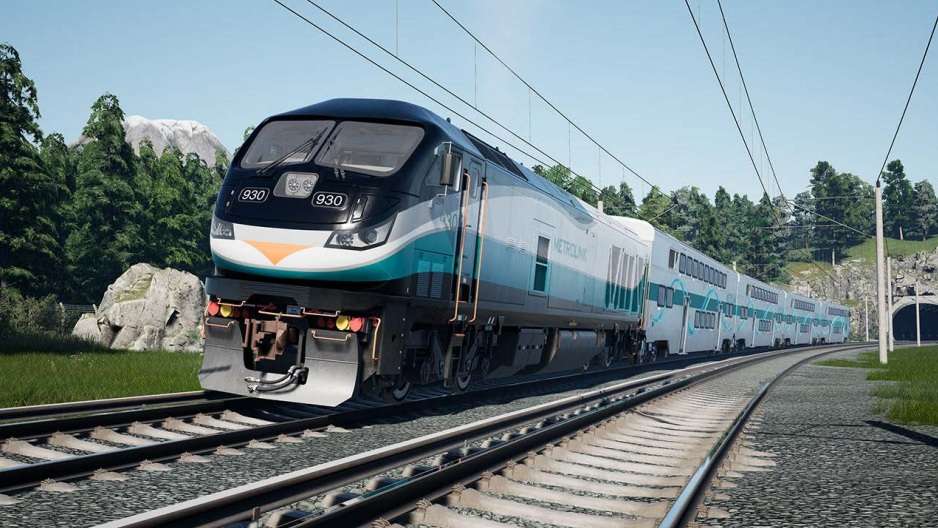 Being the first new passenger locomotive of its kind to enter service in recent history, the F125 marks the pinnacle of diesel developments for use on commuter networks in the United States. Capable of operating at 100mph, with options to be re-geared for 125, all while meeting crucial Tier 4 emmissions standards, this fleet would eventually prove a worthy replacement for ageing diesels for the sprawling Los Angeles network.
Ordered by Metrolink in 2013, and entering service just a few years later, the fleet of 40 locomotives now serve as the striking flagship on services out into the rugged Californian terrain, operating multiple daily services with ease on the challenging and scenic Antelope Valley Line. Fixed to Rotem car equipment, the F125 leads the northbound leg, while return journeys are pushed along, F125 powering from the rear.
Manufacturer: Electro-Motive Deisel
Build Location: Indiana, USA
Build Date: 2015-2021
Number Built: 40 locos
Engine Type: Four-stroke V20 diesel
Prime Mover: Caterpillar C175-20
Traction Motors: EMD AC A2921-5
Power Output: 4560 horsepower
Length: 69 ft (21 Metres)
Weight: 278 Metric Tons
Top Speed: 100mph (160 km/h)
Metrolink F125 "Spirit" Cab – 1/3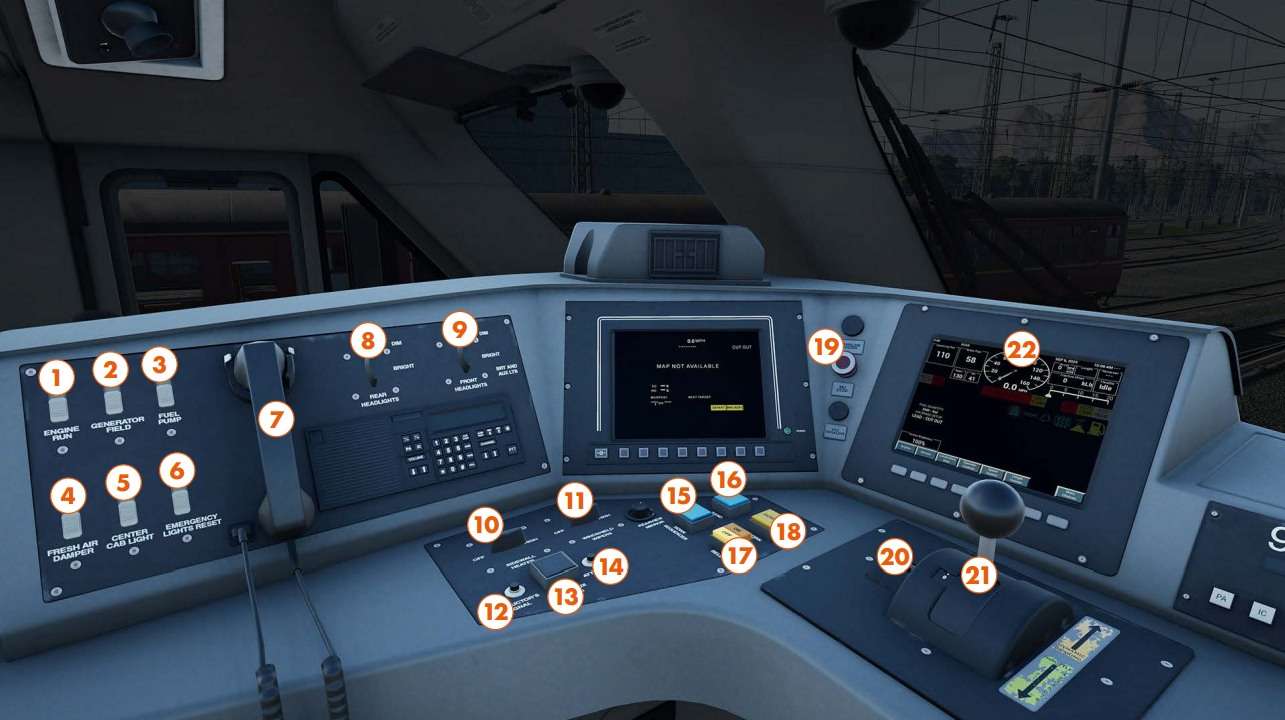 1 – Engine Run Switch
2 – Generator Field Switch
3 – Fuel Pump Switch
4 – Fresh Air Damper Switch
5 – Center Cab Light Switch
6 – Emergency Light Reset Switch
7 – Contact Signaller Phone
8 – Rear Headlights Switch
9 – Front Headlights Switch
10 – Engineer's Cab Heater Switch
11 – Windshield Wipers Switch
12 – Conductor's Signal Button
13 – Auxiliary Pulse Lights Button
14 – Attendant Call Button
15 – Horn Sequencer Button
16 – Sander Button
17 – Bell Button
18 – Horn Button
19 – Multiple Unit Engine Stop Button
20 – Reverser Handle
21 – Master Controller Handle
22 – Multi-Function Display (speedometer)
Metrolink F125 "Spirit" Cab – 2/3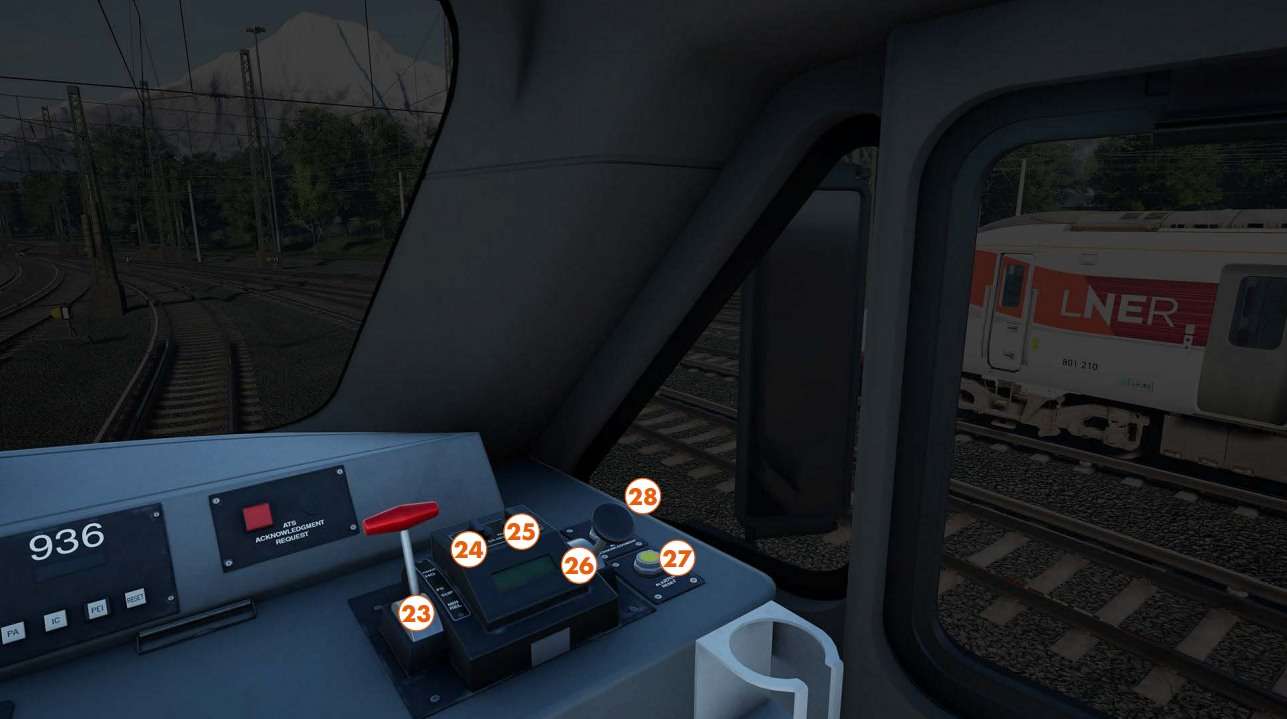 23 – Automatic Brake Handle
24 – EQ Regulator Switch
25 – Brake Mode Switch
26 – Independent Brake Handle
27 – Alerter Button
28 – ATS Acknowledge Button
Metrolink F125 "Spirit" Cab – 3/3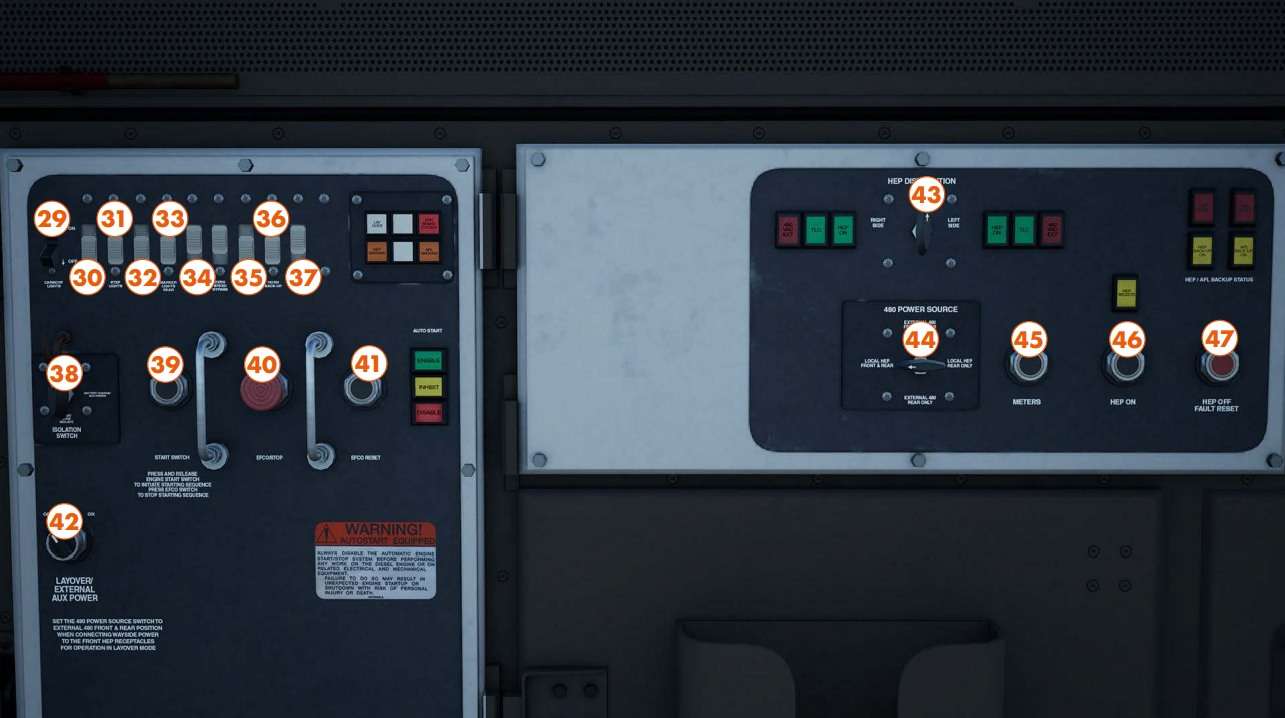 29 – Car Body Lights Switch
30 – Number Board Lights Switch
31 – Step Lights Switch
32 – Front Marker Lights Switch
33 – Rear Marker Lights Switch
34 – Dynamic Brake Cut-Out Switch
35 – Car Door Override Switch
36 – Horn Backup Switch
37 – Door Light Multiple Unit Switch
38 – Engine Isolation Switch
39 – Engine Start Button
40 – Emergency Fuel Cut-Off/Engine Stop Button
41 – EFCO Reset Button
42 – Layover Switch
43 – HEP (Head End Power) Distribtution Switch
44 – 480 Power Source Switch
45 – HEP Meters Switch
46 – HEP On Button
47 – HEP Off Button
Procedures & Unique Features
Cab Setup
On top of the usual controls required to move a train, the F125 has additional switches which are common among US locomotives (both freight and passenger).
In order to take power in the F125, you must ensure that the Generator Field switch is set to On.
You must also make sure that the Automatic Brakes are cut-in, as otherwise moving the brake lever will have no effect, do this by setting the Brake Mode to Passenger.
Rollback Prevention
Due to the intensive, hilly nature of the Metrolink network, the F125 features automatic Rollback Prevention, this is designed to make sure that your train does not run away from you in the event that brakes are released before power is applied, and you begin to roll down a hill in an unintended direction.
Rollback Prevention automatically applies if you roll against the direction of travel above 4.3mph, and full dynamic brake will bring your speed back down to 2.5mph, by which point you should be able to prevent the rollback yourself by reapplying the Automatic Brake.
In the event you are going downhill, and happen to set the train in Reverse, the Rollback Prevention will also keep you from rolling forwards too much, but it is not designed to prevent rolling in general, so it is always best practice to apply power before releasing the brakes.
Brake Controls
The F125 features both Air and Dynamic brakes, this is common for most modern US locomotives, but the way they are implemented here differs.
The Dynamic Brake is applied using the Master Controller, moving it away from the power positions you will enter dynamic braking, this allows for speed control and correction, as well as overall reduction, but dynamic brakes are not designed to stop a train.
The Air Brake is applied using the Automatic Brake handle, this will apply air brakes on every vehicle in the formation, but unlike most trains, it will also blend in the Dynamic Brake to make the process of braking more efficient and to reduce wear and tear on the brake pads.
You can use the Dynamic Brake Cut-Out switch on the back wall to limit the train to only using Air Brakes, but keep in mind this will also make them inoperable with the Master Controller.