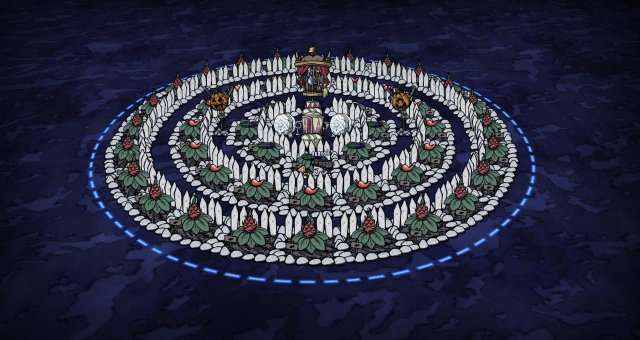 The list of food that Wigfrid like. I prefer to keep notes over memorising everything, so Im leaving it here.
Other Don't Starve Together Guides:
The List
Click to enlarge…
Border Colours
Green border mean – the best value food. For example, fish doesnt last long (10 days), but it heal 40 health. It is good for healing. Pay attention to details.
Yellow border mean – it is arguably the best value food. It allow to save meat, if you need it.
Orange border mean – it spoil quick, but it has a good value. Btw, both meals heat you up by 40°C. Good for winter time and bad for summer.
Numbers
Green numbers over meat or twigs mean – how much minimum value of it is required. You can find all food values in google.
"?" Ingredient
"?" mean – you can add vegetables, mushrooms, berries, ice or anything, unless there is a note that restrict it. Adding a lot of meat (a value of 3) can result in Meaty Stew. Adding more than 1 monster meat can result in Monster Lasagna that will hurt your health. Mushrooms are vegetables in this game.
Do not add corn to fish food. It only decrease it's value!