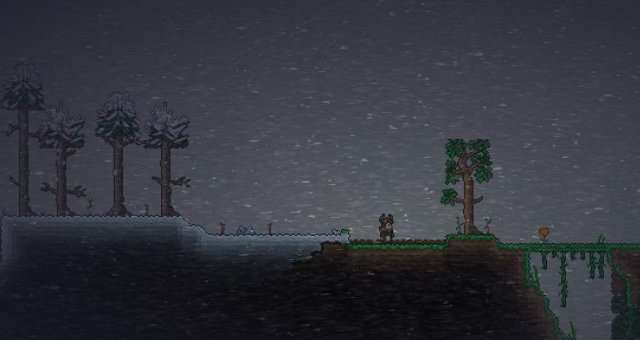 This guide explains in detail how to build a mushroom biome in Terraria.
How to Build Mushroom Biome
Funky Town
Funky Town
Build or find a mushroom biome above the surface.
One of the Steam achievements.
Only 23.2% of players have this achievement.
Pre-Req
Bosses needed for the truffle defeated.
Mud blocks (water source).
Mushroom grass seeds.
Glowing mushrooms.
Optional
Spray gun.
Mushroom biome spray.
Truffle
Post wall of flesh npc vendor.
To get him to spawn you must make a mushroom biome on the surface with a house.
Wares
Sells mushroom seeds if moved into a mushroom biome with a house.
Mushroom cap.
Mushroom pet.
Dark blue solution.
Mushroom spear.
Hammush.
AutoHammer.
Seeds
Mushroom biome seeds are found by mining or attacking glowing mushrooms found in underground mushroom biomes or pre built surface biomes.
The drop rate is quite low but keep it up and they'll drop.
Construction
You must make the mushroom biome above the surface.
You need to combine dirt with water to make mud blocks.
You can then place the mud blocks and put mushroom seeds on them.
The seeds will grow over time and spread but you will need more to complete a full biome.
Truffle
Once your biome is made, place the truffle NPC in a mushroom house for the ability to buy seeds.
Sky
You can even build one in the sky!
Spray Gun
Purchase the spray gun from the Steam punker NPC.
She will charge 2 platinum so use the discount card to make it 1 platinum.
Steam Punker is unlocked after defeating one mechanical boss.
Jungle
The mushroom biome can only be sprayed in the Jungle biome.
Any other material won't change into mushroom biome.