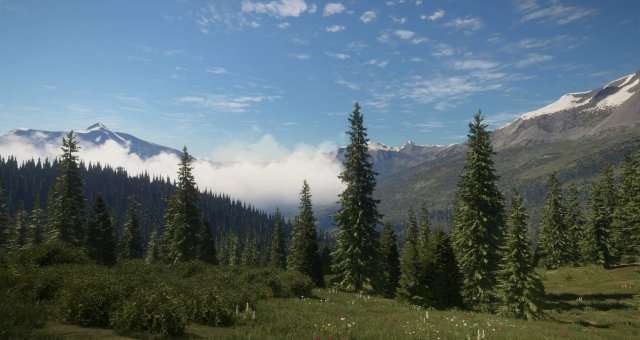 This guide is about the mission in Hirschfelden, that asks you to hunt 2 fellow deer in the Petershain cornfields.
Hunting 2 Fellow Deer in Petershain Cornfields
Introduction
Here is how you find those naste fellow deer within minutes
I read that this mission that happens early on in Hirschfelden drives people mad, so let's stay sane and end the task quickly!
First of all, read the codex: It states that they are active at dusk and dawn. So the best time is either early morning, or in this case, early evening.
There is a need zone south west in the cornfields, next to a street and info field. That is where they come to feed between 17.00 and 21.30.
Here is a pictures of the area. All the action happened in the zone with hunting pressure:
For me it were about 7 in a herd, they came through a stripe of trees and foliage from the north and left south after feeding.
Make sure you are around at 16.30, so you can get a good viewing spot.
If the wind does not play along with your plans or the deer approach from a bad ankle: Use the accessoire that hides your scent. Spray 3 to 4 times, as I read it only has a chance to procc. Better be safe than sorry.
If you are good with the bow, use that one to kill the outmost deer. Chances are that not all flee.
If you hit it, stay where you are. Mark the spot on the map. Wait. Wait. Use the antlers (did not cause any attraction for me, guess they were too hungry to check if they can mate with me)!
Chances are very high that they will return if you do not move. Now kill the second.