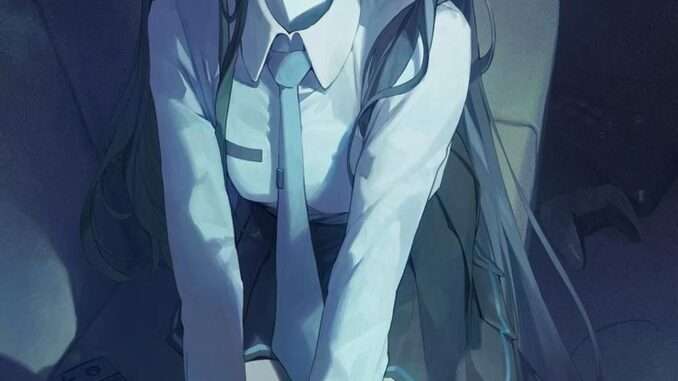 Unit Formation
What is Unit Formation?
This is a method to assign students to units for combat in missions, story, and so on.
You can use this by selecting Formation at the bottom of main lobby screen, and you can set up to 4 units.
Tip 1! The number of units that can participate in combat may differ depending on the stage you are currently on.
Tip 2! Assigning 3 or less Strikers in a unit reduces the recovery of cost to use skills.
[How to Form a Unit]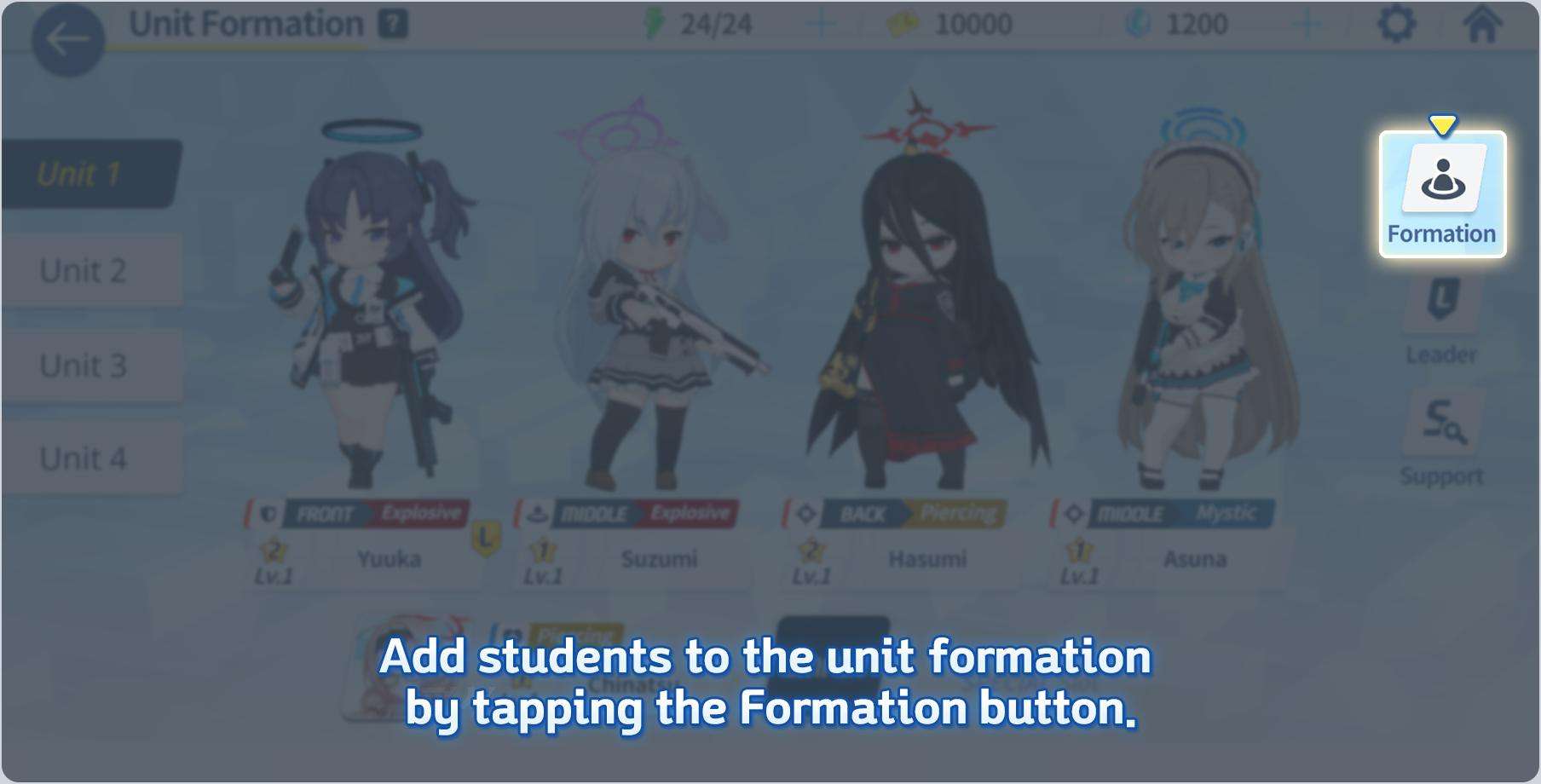 What is a Striker?
Strikers are students who participate directly in combat, and you can assign up to 4 Strikers per unit.
Tip 1! Student set as the leader will represent the unit on the map.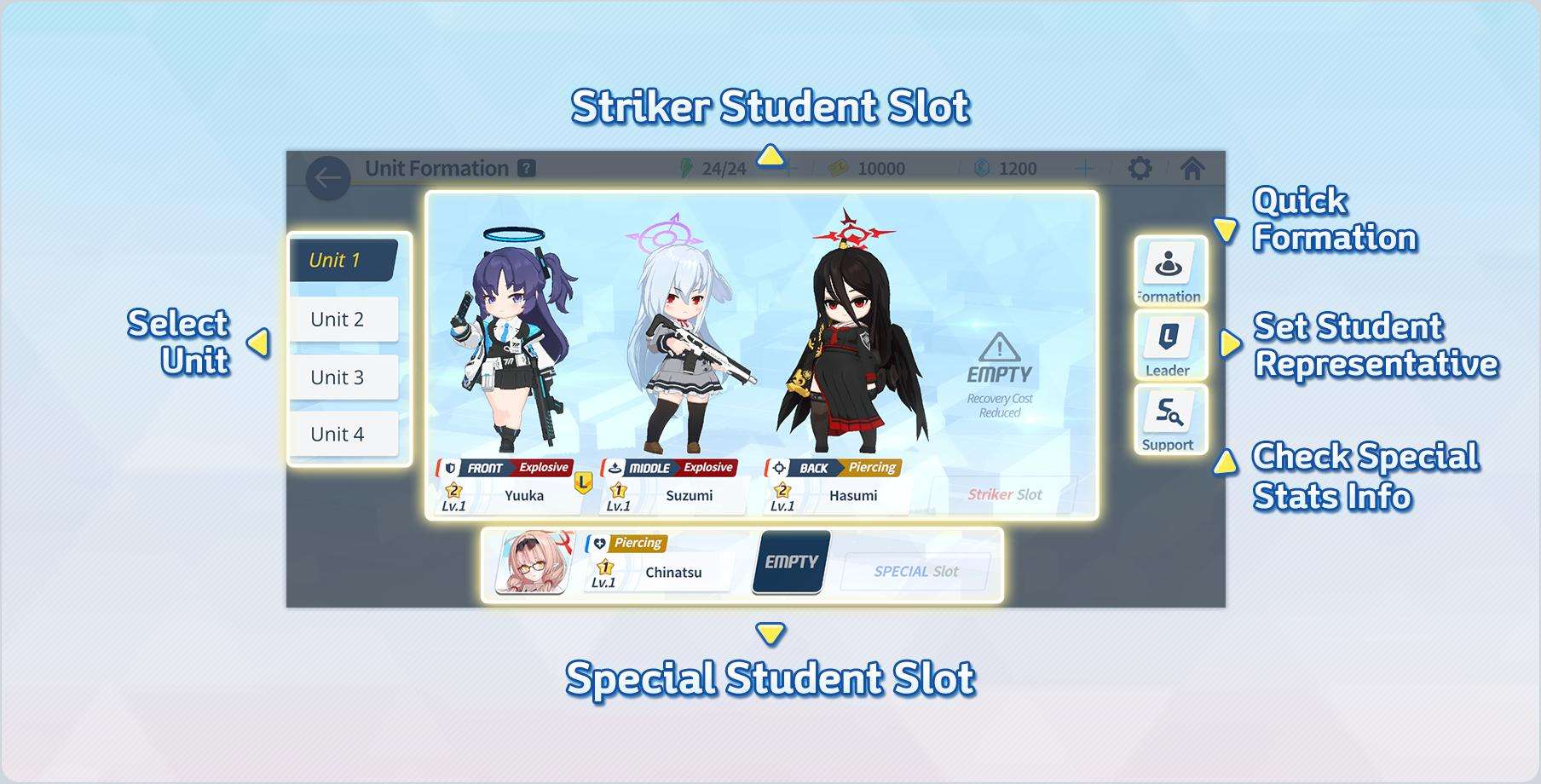 Tip 2! Form units based on the expected enemy types and the battle terrain for more efficient combat performance.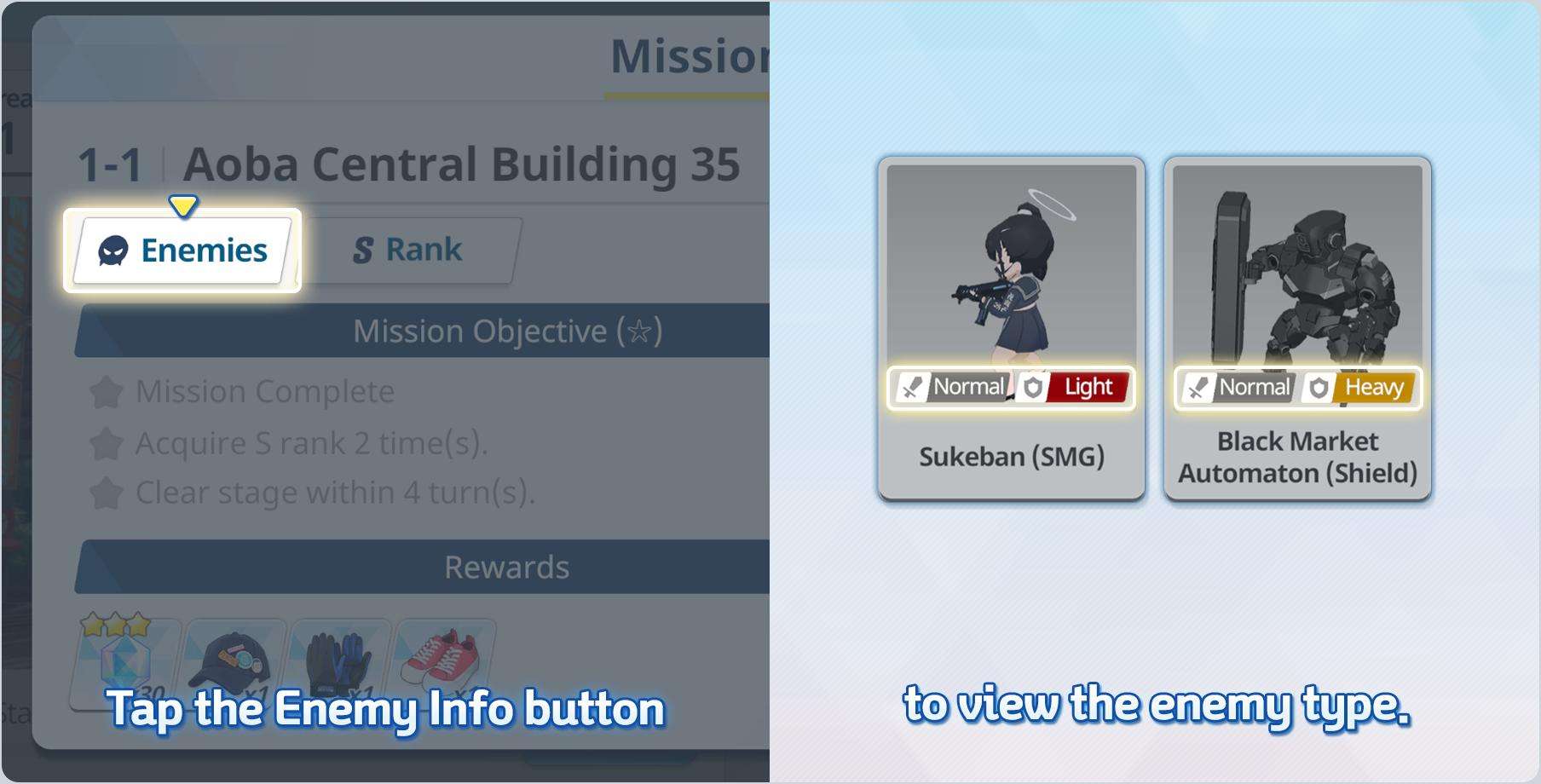 What is a Special Student?
A student set as Special Student supports the unit with various skills.
The Special Student also increases the stats of Striker students in the same unit.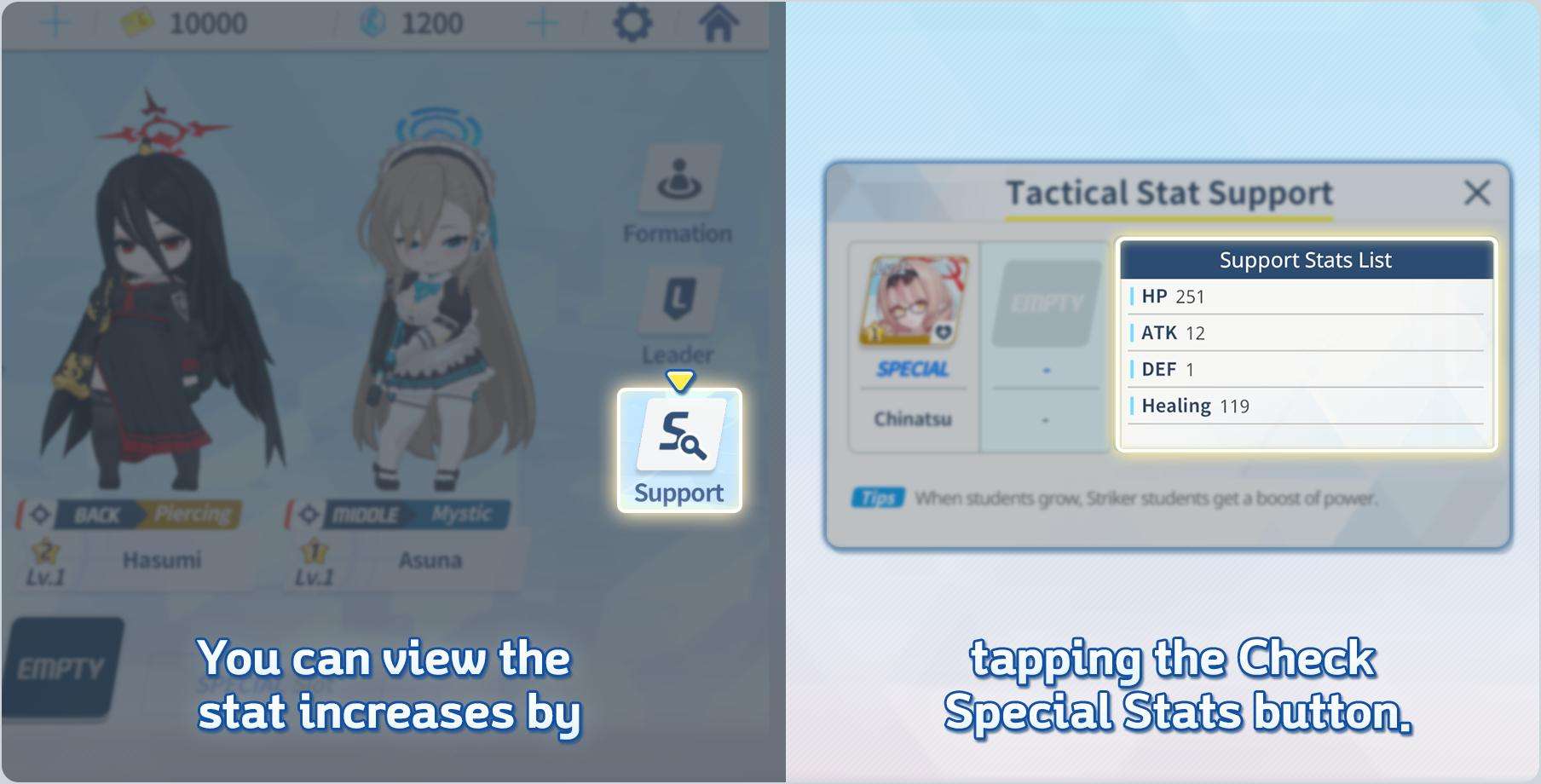 Recommended for You