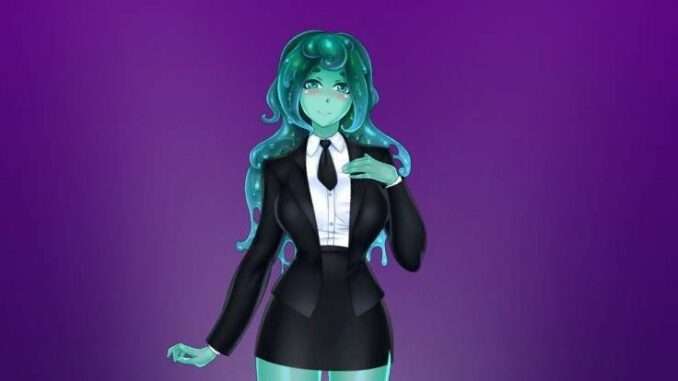 Questions and Answers for Aki
Questions and Answers
Are you a huge fan of oral sex?
It's a great form of foreplay, or a fun way to have a quickie, but nothing is better than a very hard good old fashioned ♥♥♥♥♥♥♥!
Can you speak Japanese?
Hai, sukoshi dekimasu. Probably not enough to get around Japan, though.
Do you have a favorite martial art?
I would say Kempo. It's a nice, practical fighting style.
Do you know what my favorite kind of drink is, as a martial artist?
Do you like anime?
I love it. I really like isekae, ecchi and shoujo animes, especially if there's some yuri involved.
Do you like authentic Japanese cuisine?
I dunno. Is there actually any authentic Japanese cuisine to be found around here? I can say I like Americanized takes on Japanese cuisine, though.
Do you like to work out?
I like to hit the gym a few times a month, but I'm not exactly one of those fitness nutcases, you know.
Do you remember how tall I am?
Yep. You're five feet and eight inches of pure rage in the cage, and pure sweets between the sheets.
Do you remember what I do with my pubic hair?
Yep, you wax it off. I don't know how you can stand the pain.
Do you remember what I like to do when I'm not training, fighting, or in class?
You're a huge fan of anime, so usually you can be found watching your current favorite anime. Usually something with mecha or fighting.
Do you remember what month my birthday is in?
You were born in January. The perfect month for staying in and cuddling all day.
Do you remember what my favorite color is?
I know you told me it's white, but I don't really know why it's your favorite.
Do you think eating clean is important?
Yes, as long as you don't go overboard about it. I personally like to have a lot of organic and natural foods in my diet. I've heard it makes ♥♥♥ taste better, too.
Does the fact that I am stronger than you bother you?
Nope. Most of the time I don't even think about it, unless you squeeze my hand too tight. I do bet it opens up some sex positions most couples couldn't try, though.
Even if I make it big as an MMA fighter, I know I can't do this forever. Are there any other jobs you think I would be good at?
I think you'd make an awesome and sexy nurse. You are so caring and sexy, you'd make everyone feel better.
Have you ever been to Japan?
No, but I've always wanted to!
How do you feel about clowns?
Never mention the clowns. C-can't s-sleep, c-clowns w-will e-eat m-me!
How do you feel about karaoke?
To be honest, it's not really my thing… or the thing of anyone unfortunate enough to listen to me when their ears start bleeding.
How do you feel about martial arts?
I am a blue belt in Kempo. The martial arts take time and effort, but they grant discipline, self defense, and self esteem.
How old am I?
You're 19, that awkward age when you're trying to figure out how to be an adult but still have lots of fun.
How would you feel about renting out a dojo for a little private sparring and wrestling?
I'd love it. I think it would be really fun. Especially if we both wear only our Gis.
I've managed to pin you down using a butt drop onto your chest with my back to your face. What's the next move?
You lean forward in such a way that you pin me down into a 69 position and tease me until I can't take it anymore, and then we actually do 69.
If I were to invent my own finishing move, what would it be and what should I call it?
It should be a leg hold and you should call it the "Mecha Vice Grip."
If you really want to make me happy, what kind of compliment should you give me?
You're happiest when someone compliments your fighting abilities, so I would compliment you on how well you fight.
Is there anything you've done that you really came to regret later?
I don't know. I have a number of regrets in life, but at the same time if I did things differently I might not be here with you now.
Since you can't seem to take your eyes off my tits, I'm sure you remember my normal cup size, right?
Of course I do! Your beautiful boobs are the perfect handful, a wonderful C cup.
So I suppose you wonder why masturbation, or really anything sexual, is hard for me?
I mean, I'm a little curious, but only if you want to tell me.
So if we were to have a friendly bout, what rules would you set?
The only rule I would set is that we would both have to be naked.
So what kind of career do I want to have?
You want to break into one of the professional MMA circuits and be the best and sexiest and best female mixed martial artist out there. After that, you'll figure out where to go from there.
So, do you remember what my absolute favorite kind of sex toy is?
Yes, nipple clamps and chains. And you love the chains to be used as reins or a leash.
What do you like better: tough, physically strong girls, or sweet, quiet girls?
Who says a girl has to be one or the other? You seem to be all of those things, and sexy too!
What do you like more: getting up early of staying up late?
I am more of a night owl. I rather enjoy the idea of spending the night having fun with someone special and then spending the entire morning in bed with them.
What do you think about professional athletes?
It depends on the athlete. I respect those who have worked hard to get where they are but don't think the world owes them anything.
What do you think about professional mixed martial arts?
I'm of a mixed opinion – no pun intended. It's a great way to show off skills, but also seems like it's stacked for certain competitors.
What do you think of Japanese "B" movies?
It really depends on the movie. Some of them are campy and fun, some are just weird, and others are downright terrifying. And most of them seem fixated on young women.
What is my rule about my ♥♥♥♥♥♥♥?
You don't like any sort of anal play at all. I can respect that.
You're not a hopeless romantic, are you?
I wouldn't say hopeless, but yes, I can be romantic for the right girl.
Facts
| | |
| --- | --- |
| Masturbation | Sometimes |
| Pubic Hair | Waxed |
| Toys | Nipple Clamps |
| Anal | No |
| Age | 19 |
| Born | January |
| Cup size | C |
| Height | 5'8" |
| Favorite color | White |
| Favorite compliment | Fighting Ability |
| Hobby | Anime |
| Occupation | Semi-Professional fighter |