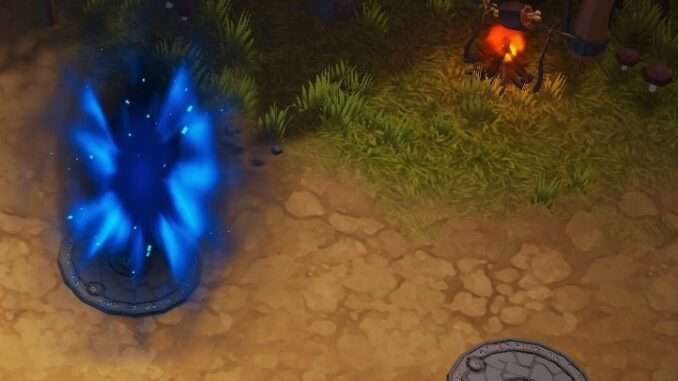 Guide on how to complete the Easter Event, defeat Ruanok and get the 3 hidden achievements and Seasonal skills. The guide including spoilers!
Kobold's Treasure Holiday Event Guide: Ruanok, the Broodlord
Intro
This is currently the simplest event yet, so I don't really know why you would need a guide, but here it is if you want it
Kobold's Treasure Event: 06 Apr – 16 Apr
Find the forgotten prisoner and reveal his secret! Challenge will be permanently available in-game.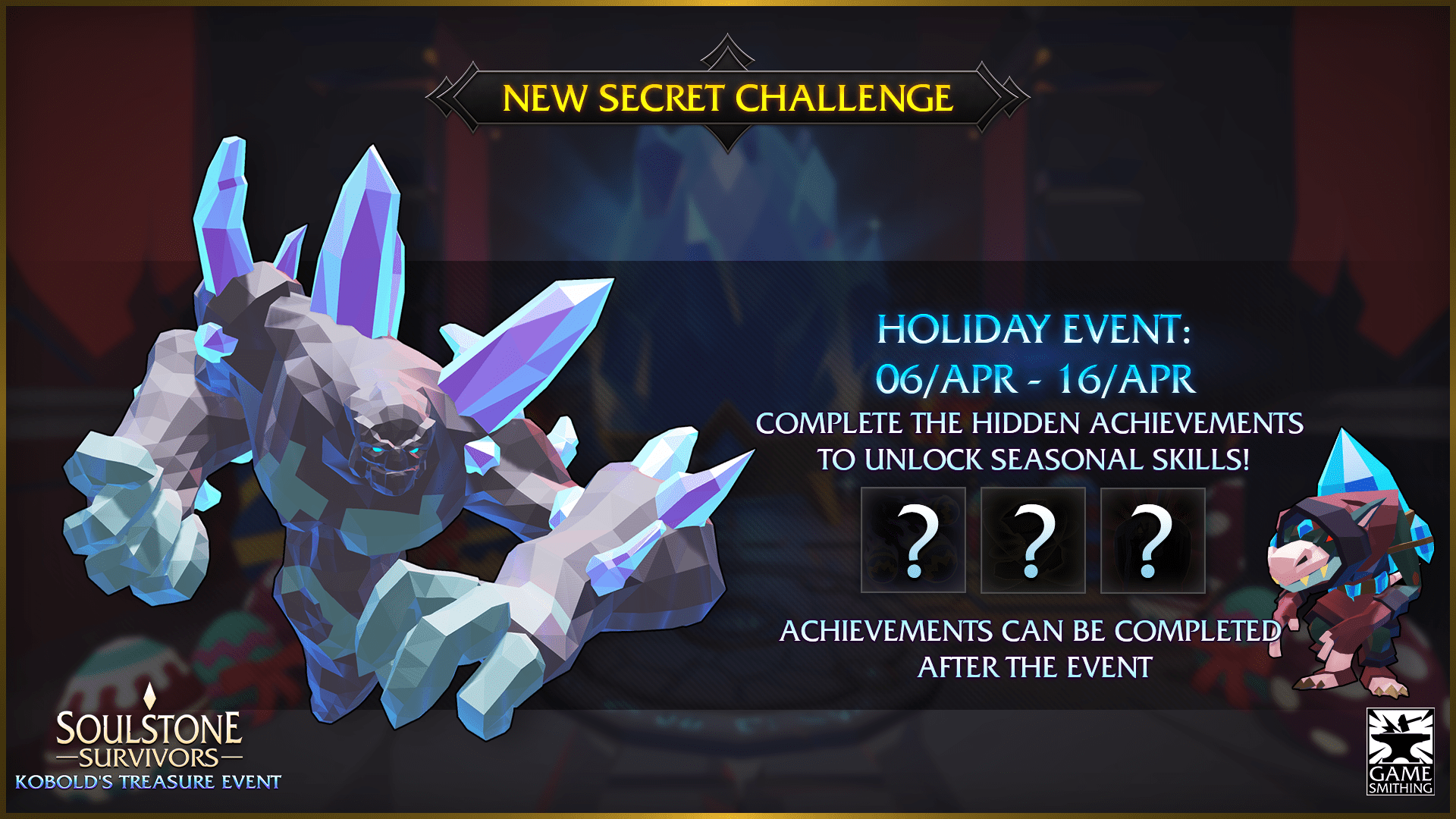 Spoilers Hints
Feel free to think about what you're supposed to do
Q: Question, H: Hint, A: Answer
Q. What map do I go?
H. You kinda need to find a place with lots of crystals.
A. The Second Map, the Caves of Dhal Zhog.
Q. What do I do on the map?
H. Walk around the map.
A. You should find a cage with a lil guy trapped inside it.
Q. I destroyed it, what now?
H. Wait for something else to spawn.
A. Crystal eggs will spawn randomly on the map.
Q. I collected 8 eggs! What now?
H. Deliver them to lil guy.
A. You have a deliver a lot.
Map: The Caves of Dhal Zhog
Enter The Caves of Dhal Zhog (Map 2) at any Curse Intensity (or if you want to do this once, just Intensity 34+, see Medium and Hard).
To unlock this map, defeat a Boss from Map 1.
Kobold
Free Kobold at around the top left of the map Caves of Dhal Zhog, after that there will be a sigil on the ground.
You have about a minute to free him before the event fails to start, which you would have to restart the map to start it again.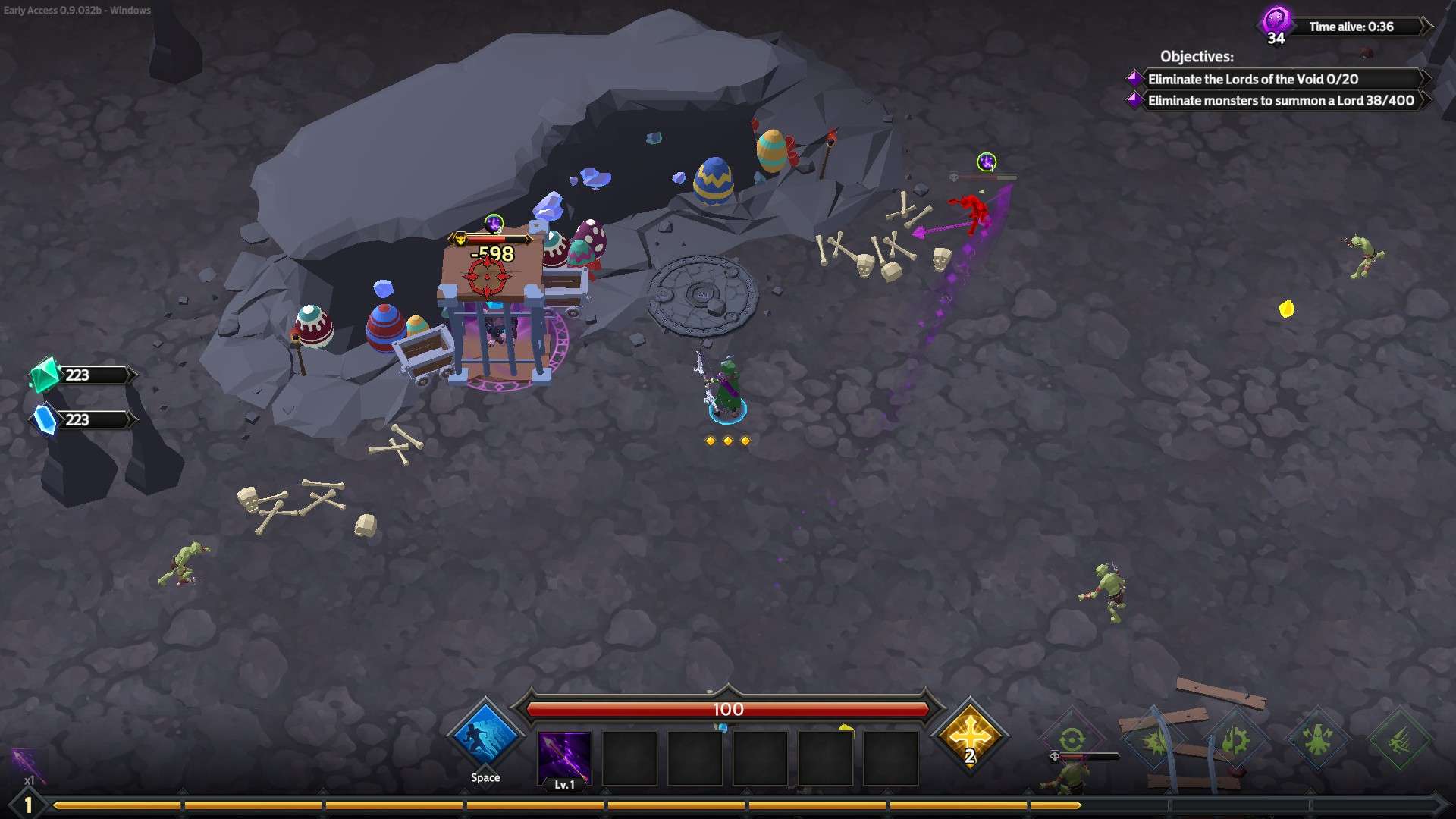 Crystal Eggs
Crystal eggs will now spawn randomly around the map.
Touch them to pick them up.
Deliver 50 eggs to the sigil.
You can hold up to 8 eggs but you can deliver any number at once.
When you're done, there will be a giant egg and the sigil disappears.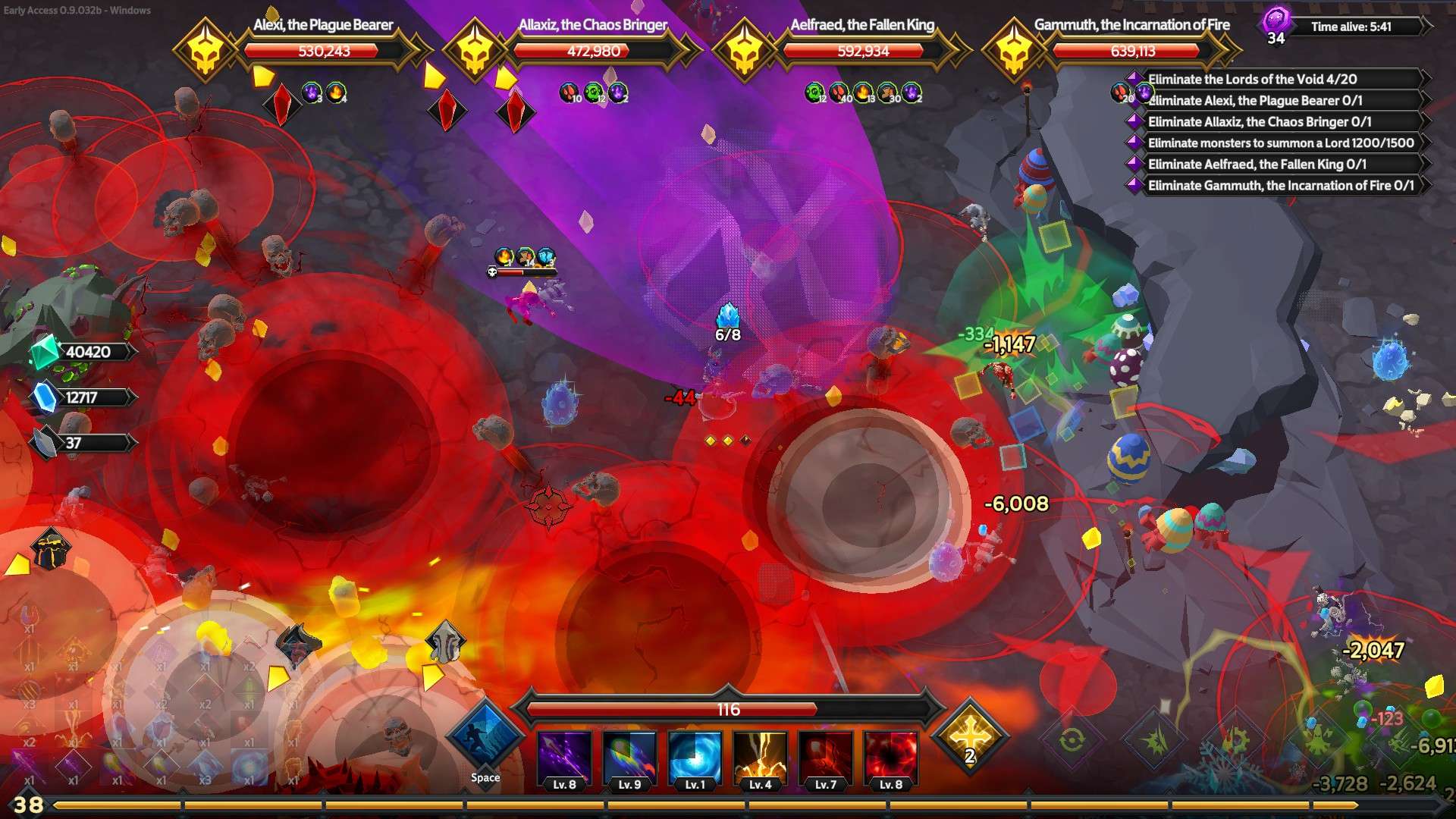 Ruanok, the Broodlord
Finish the run and go back to Kobold.
Enter the portal and kill Ruanok, the Broodlord to complete the event.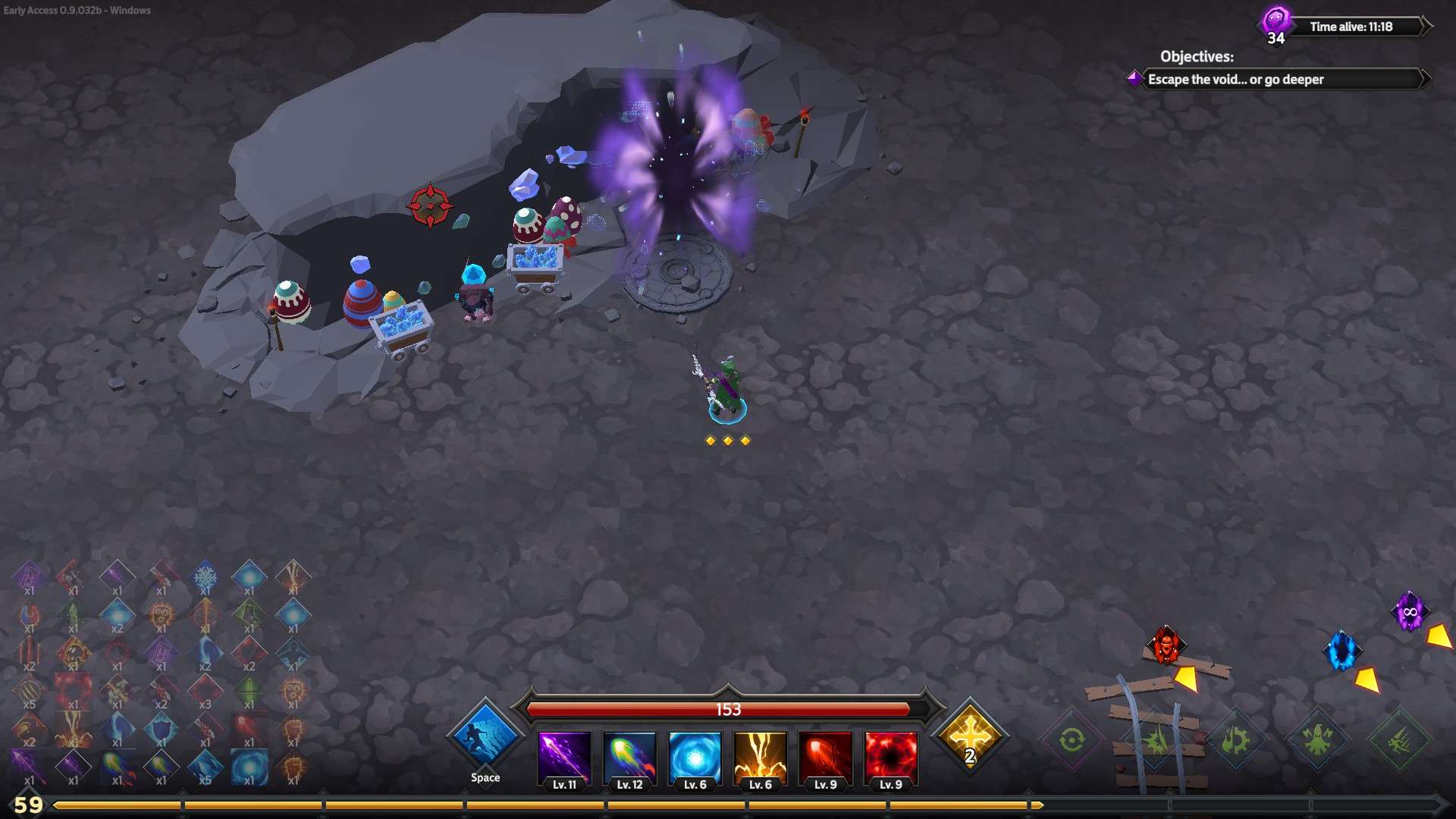 Tips
Use Dashes! You can still Dash while holding the Eggs which make you move really slow.
Dash Mastery would be a good idea as well as using Sentinel or Assassin.
Any number of eggs can be turned in and they add up, sometimes it's safer to just grab 2 eggs so you can still run quickly!
Medium and Hard
Same as the previous event, there are 2 other secret skills and achievements, in which you would need to do the same thing but with Curse Intensities 18+ and 34+ respectively.
Doing 34+ first will give you all 3 achievements at once, and doing 18+ first will give you the bottom 2.
Any Curses work as long as you hit the threshold.