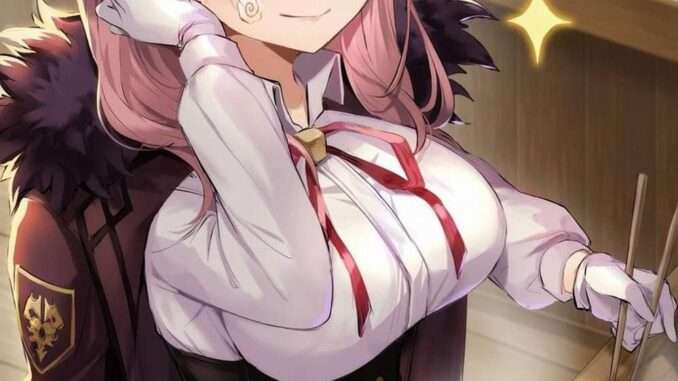 Club
What is a Club?
A Club is a guild feature that allows Senseis to form groups and get together.
Joining a Club allows you to earn AP via Daily Attendance, and chat with other club members.
The Club function is unlocked after clearing Mission 3-4 Normal.
Tip 1! Daily Club Attendance Reward is reset at 4:00 AM every day.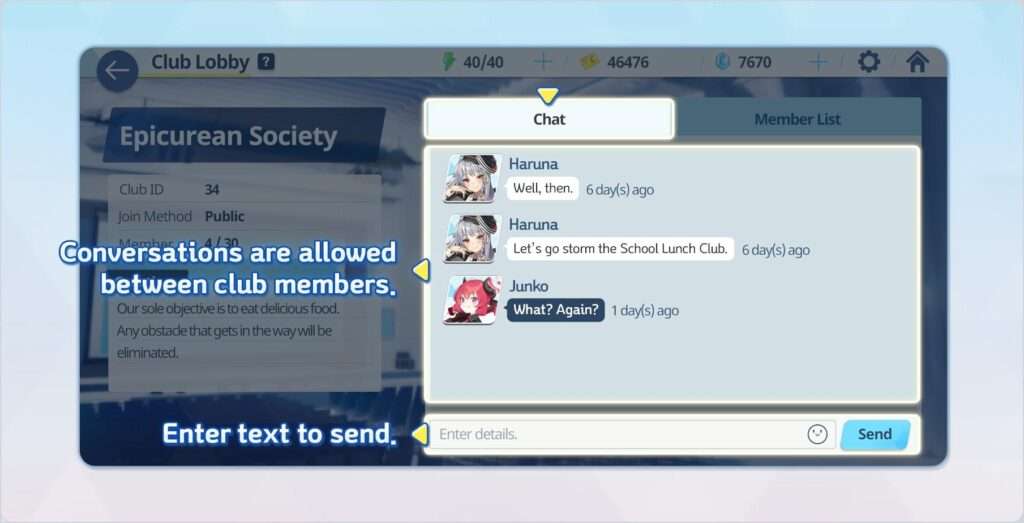 How do I create a Club?
You can create a Club via [Club] → [Create Club]. (Club Creation Cost : Pyroxene x100)
You can create or join a Club 24 hours after leaving a Club.
How do I join a Club?
Once you find a Club you'd like to join, [Visit] the Club and request to join via the [Join Request] button.
A Club may have two methods of joining.
[Club Join Method]
1) Public Club: Clubs that can be joined without approval
2) Private Club: Clubs that require Club Leader or Manager approval to join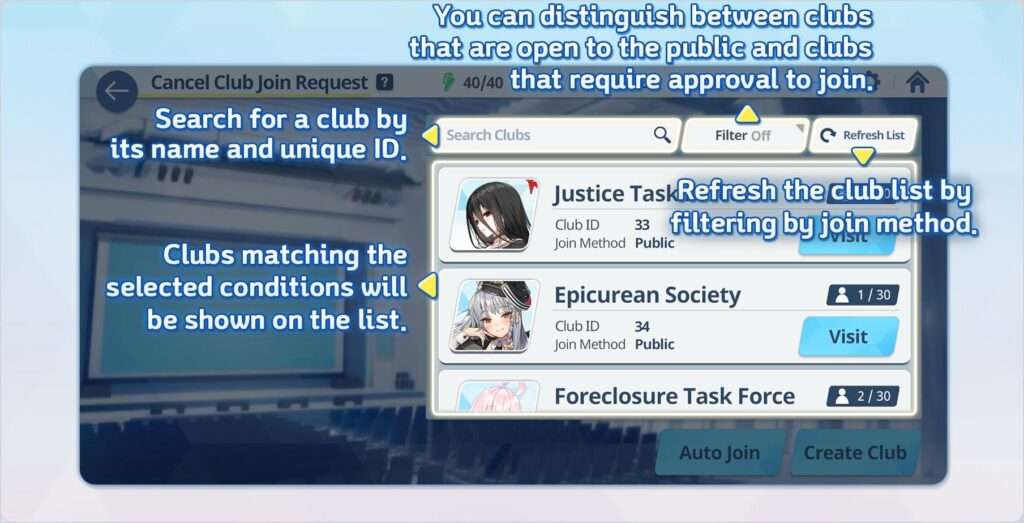 How do I leave a Club?
You can leave your current Club in My Info by using the Leave button.
You must wait 24 hours after leaving a Club to join another.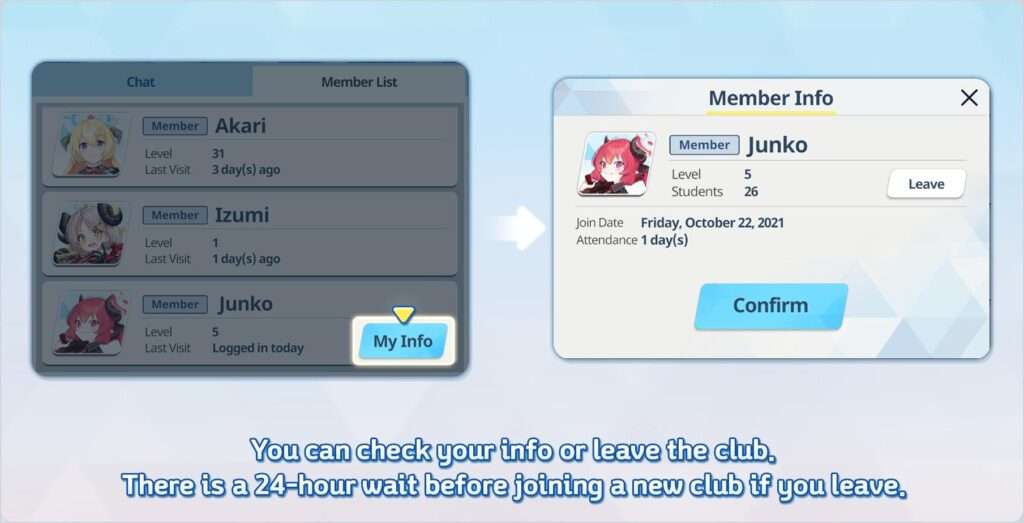 What is Manage Club?
The Club Leader can set the Club Name, Greeting, Join Method, Manager Member, etc.
If the club requires approval for joining, you may appoint Managers who can manage join requests as well.
Recommended for You