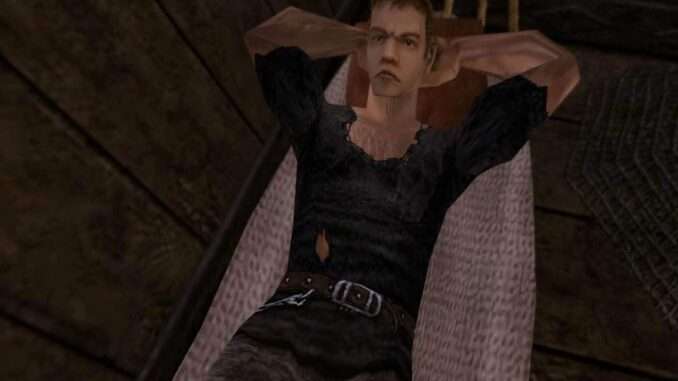 Frequently Asked Questions
Technicals
The technical requirements are higher than Gothic 2 Night of the Raven.
No, we are not able to tell you how much FPS you will have.
The mod can be run on any system on which someone has run G2NotR.
DX11 works and is compatible with KM. Can be installed, but not required.
Supported version! Other versions of DX11 may contain visual defects or cause (version dependent) bugs in gameplay.
Your favourite texture-packs for Gothic will not be compatible with KM.
The mod was not developed with Union, Ninjy or other plugins in mind.
No one tested the modification on them. We never felt the need to do so. The mod is not designed for them. You use them at your own risk. We will not help you with any errors they may cause. Preferably do not upload mods to KM, because the chance of them working 100% correctly is close to zero.
The SPINE mod platform is not supported by us. It can cause errors and we have no control over the mod there.
G-Sync technology can crash Gothic on startup.
In this case you should disable G-Sync for Gothic.exe in the NVidia Control Panel.
Mod slows down terribly when playing on Steam?
Check that you don't have background downloads enabled. Downloading on Steam can slow down the game.
Gameplay
The cheat-console is available. We have not blocked anything.
Please do not report bugs in the mod to us if you played with the console, as it may have caused them.
The Exploit for exceeding Learning Points (LP) thresholds has been fixed.
Chronicles does not have a difficulty level selection.
It is impossible to explore the entire mod by going through it only once.
In the mod you can join two (2) organizations. The City Guard and the Araxos Merchant Guild.
Guilds are divided into two specializations depending on Strength and Dexterity. Guild missions vary depending on the Guild chosen and even the specialization.
It is not possible to join the Mages Guild. The storyline does not assume this at all.
On the other hand, character development "as a mage" is possible. You learn circles and use runes.
Bonuses from potions, food and others do not count towards the thresholds for LP.
Close combat weapons scale with Strength. Ranged weapons with Dexterity.
The mod does not assume the need to learn a skill in order to complete a quest.
If we are asked for some (non-unique) item, you can probably also buy it.
Bows, Crossbows, and Magic Staves, do not kill, but knock back just like swords.
Bows, Crossbows and Magic have auto-targeting from the original.
Yes, you can own a house. However, furnishing it costs gold.