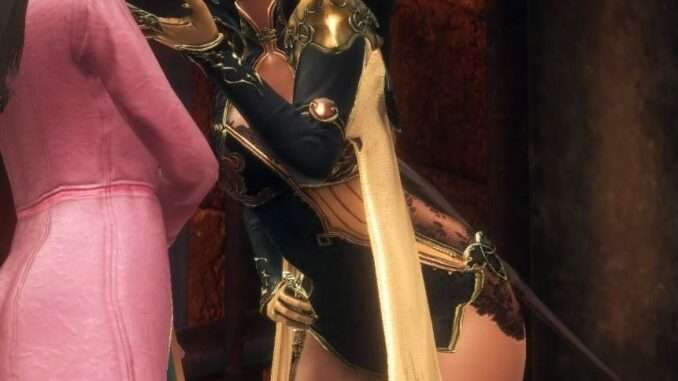 Preparation for Game Start
Choose Server
You can check out the guide before choosing the servers.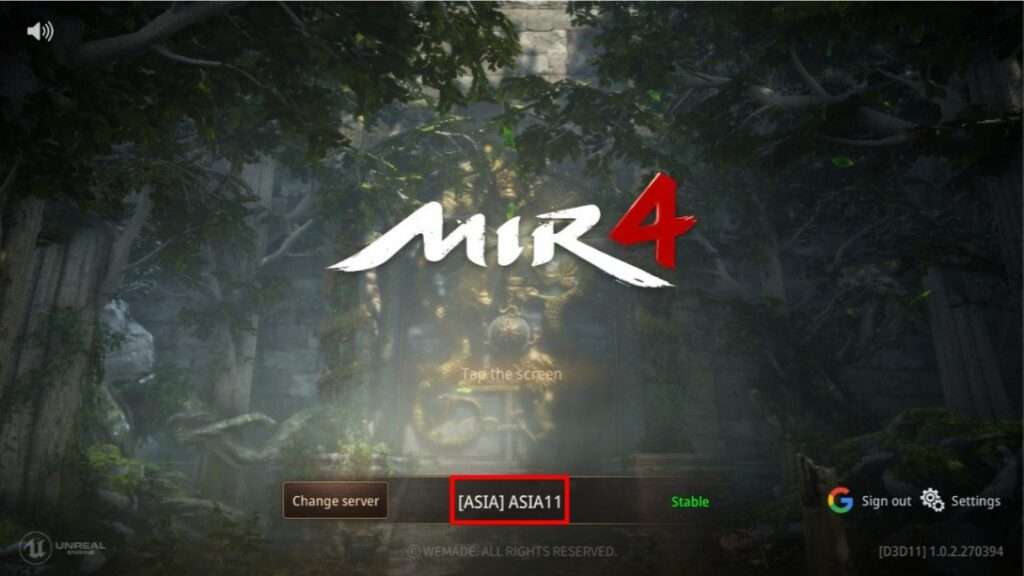 1) Check your server after logging in.
MIR4 has [ASIA], [EU], [NA] region and each of those regions have multiple sub-servers.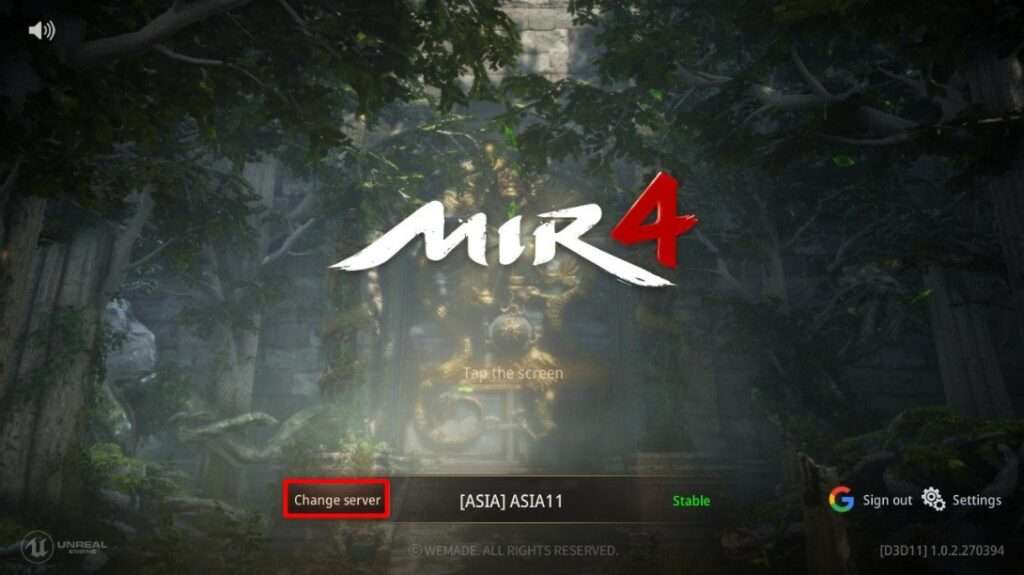 2) Click on [Change server] to change your server.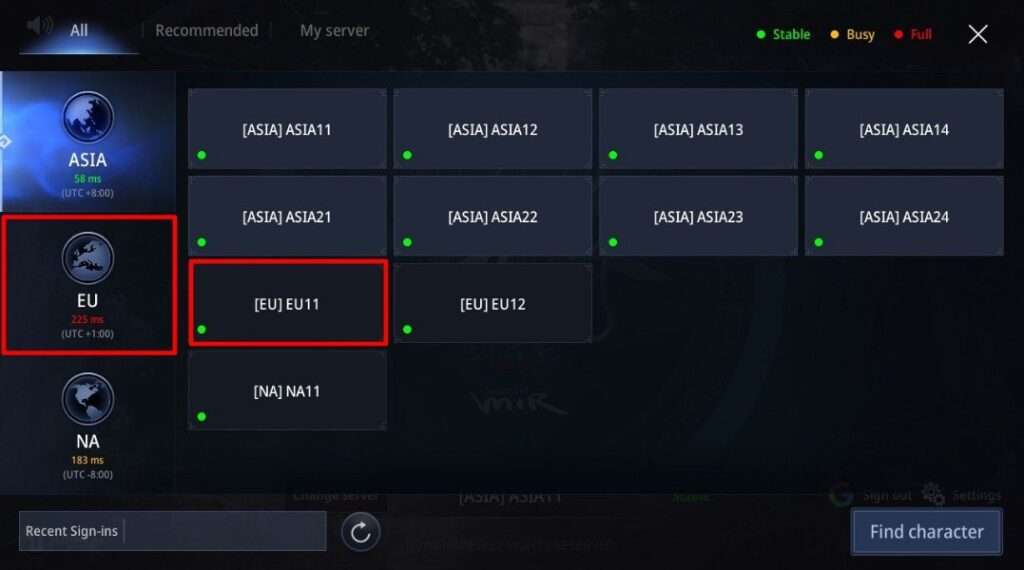 3) The changeable regions and servers will be displayed.
Pings of regions might be high or low depending on the place you are logging in.
Please check the region that is selected at the moment
Server time is different for every regions, meaning the opening time of the in-game contents and server may vary.
ASIA: UTC+8
EU: UTC+1
NA: UTC-8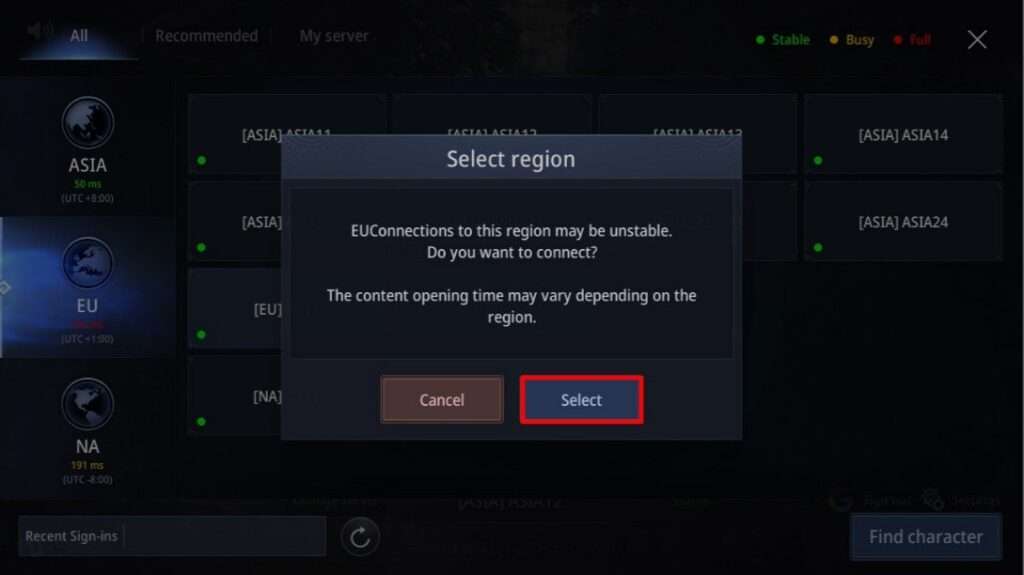 4) Click the region and server that you want to change into, and click the 'Select' button when the 'Select region' pop up comes up.
If you chose the region with high ping, please note that the network might be unstable, making your gameplay unstabilized.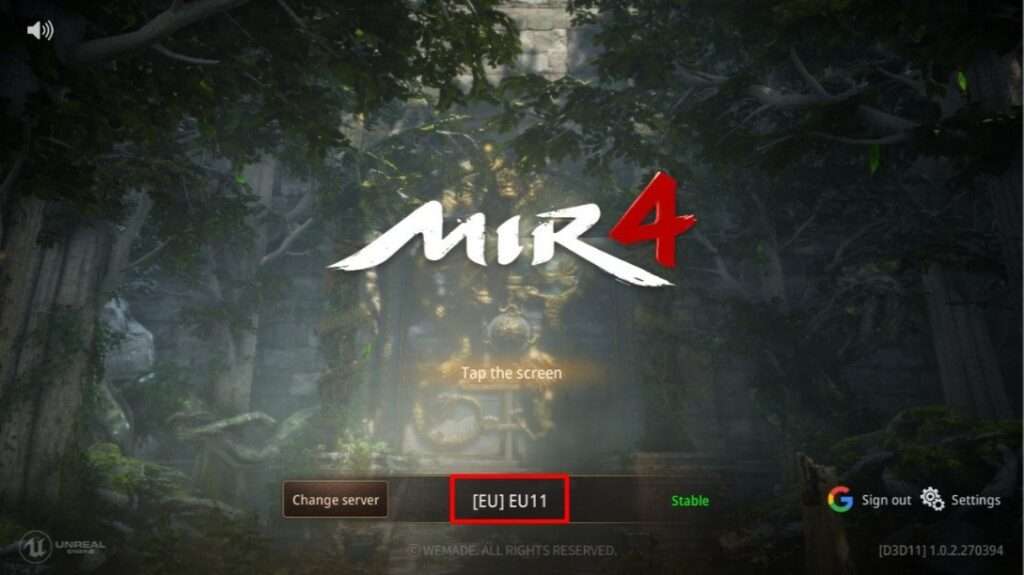 5) Check the changed server at the lobby, and you can create your character after clicking the screen.
Transfer Code
Obtaining a Transfer Code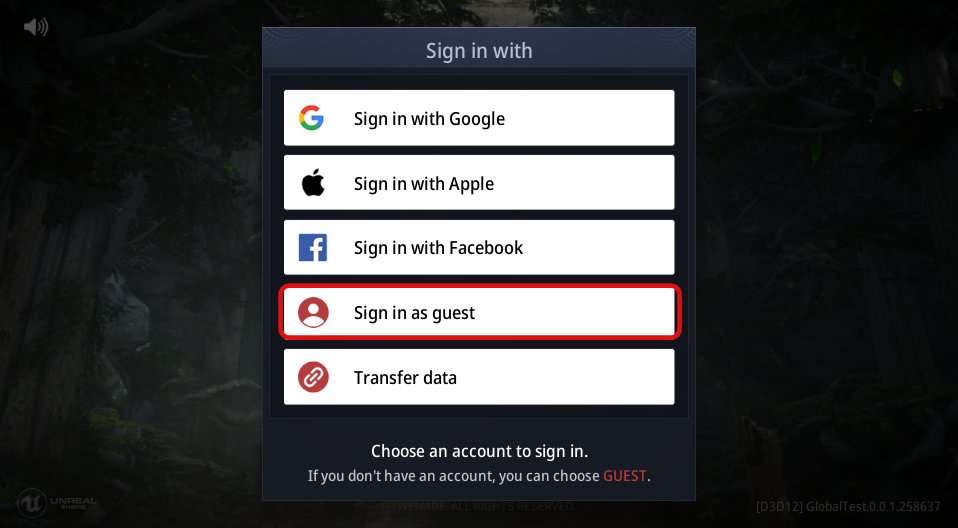 Devs do not provide support for lost guest accounts. Please obtain a transfer code to play your game, and consider linking your game account with Google, Apple, Facebook in order to preserve game data.
Transfer codes will not enable you to preserve game data if; (a)the game is reinstalled or, (b)the device is changed.
How to Obtain a Transfer Code
Click 'Menu' > 'System' icon on the top right of the Mir 4 game screen.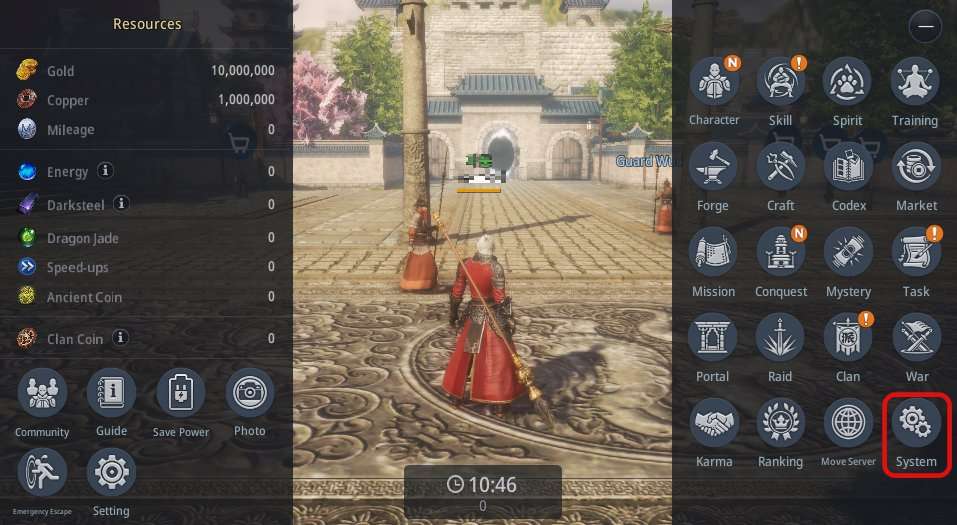 In 'Account' > 'Link Account', click 'Transfer Data'.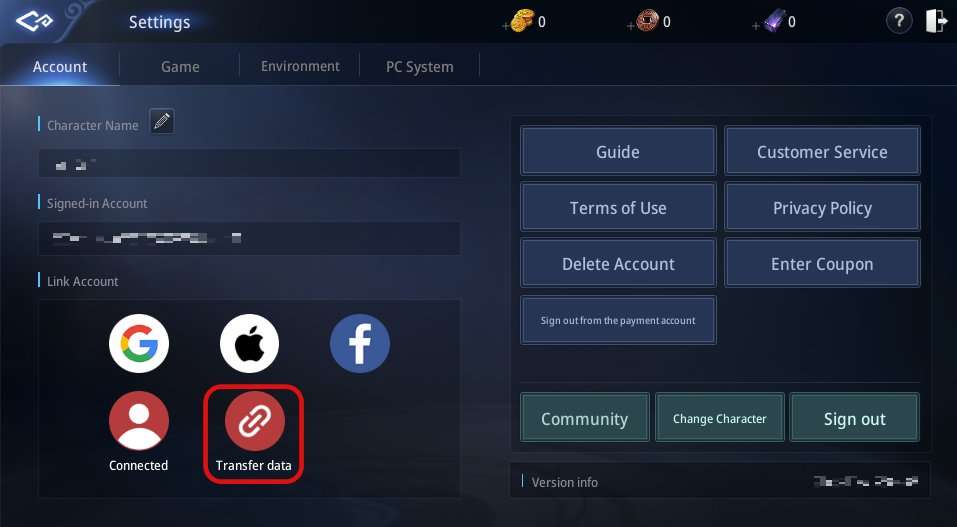 Copy the code obtained from 'Transfer Data' > 'Transfer Code', and store it in a Notepad file or other means.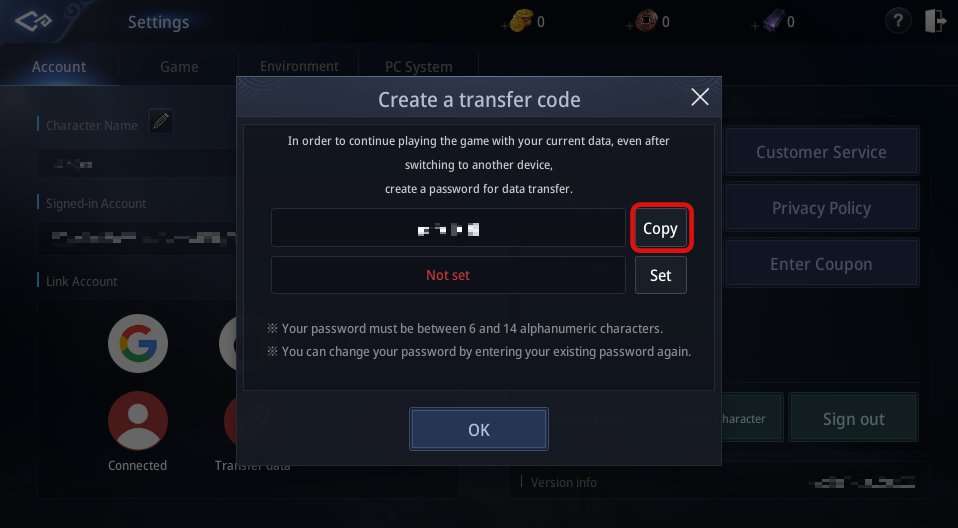 Set a password, then press OK.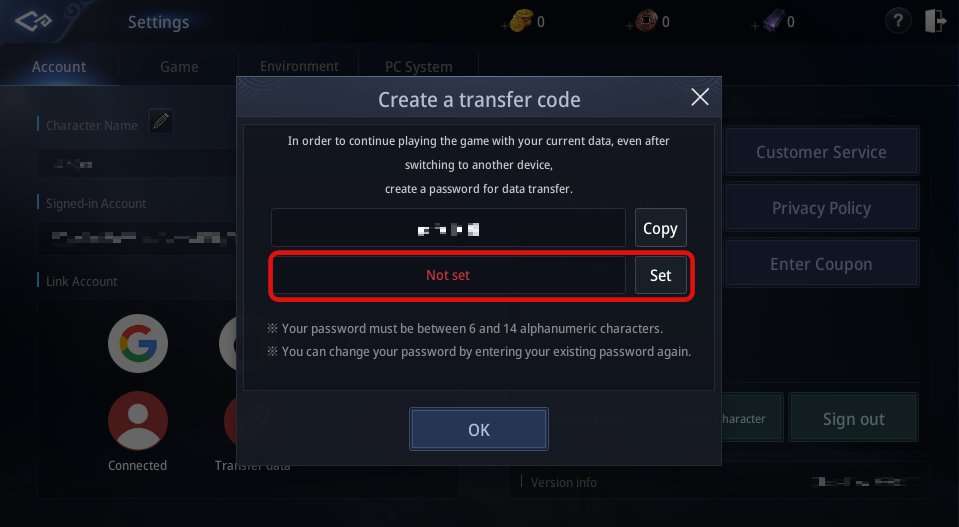 Sign In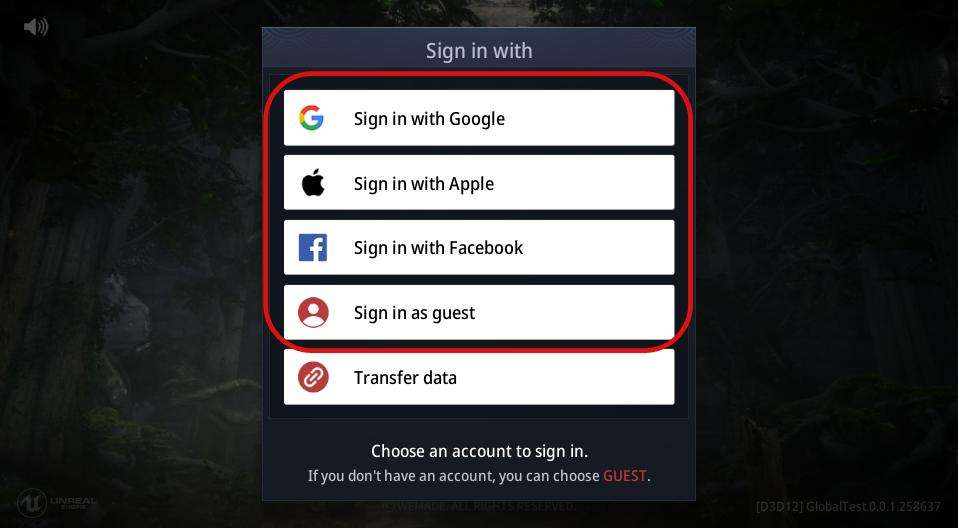 You can play Mir 4 with a Google, Apple, Facebook, or guest account.
As some contents in Mir 4 may not be accessible with a guest account, it is recommended to link a social account.
Linking an Account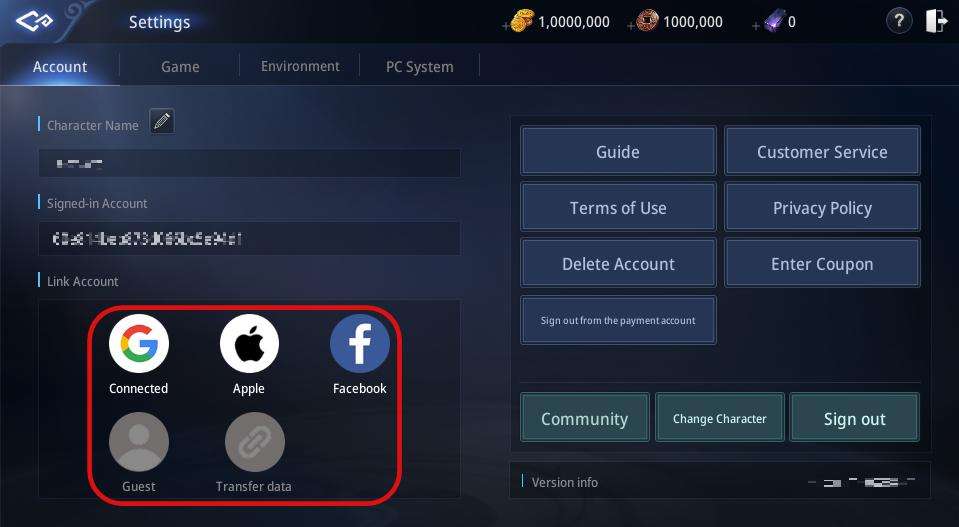 You can link a single Mir 4 game account with accounts from multiple platforms. (E.g. After creating an account using an Apple account, you can also link it with a Facebook account)